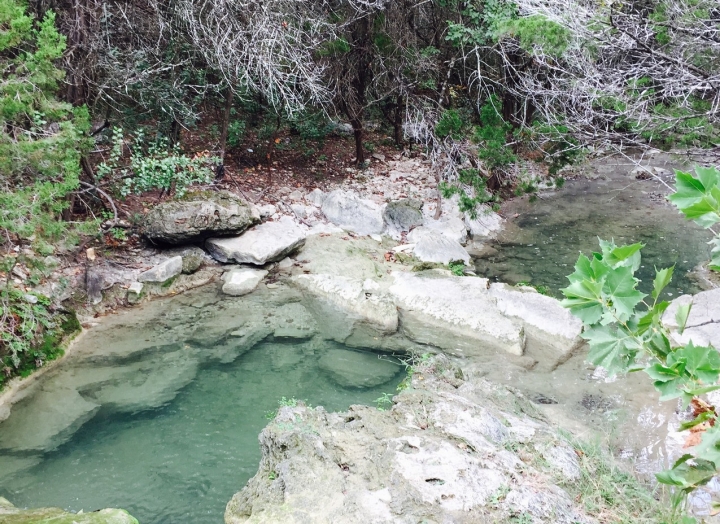 *3 Mile Hike | Waterfall Trail Hike (Rainy Day Plan B: Indoor Trek and Train)
Location: Activities Desk
A moderately challenging hike with uneven, rocky terrain with a narrow, elevated trail section (might not be comfortable for those that do not like heights and overlooks). Expect loose rock, gravel, low-hanging trees, and sometimes muddy yet slippery areas. This in-and-out hike with an approximately 300-foot elevation gain is a canyon trail to Bear creek with a mini "sometimes" waterfall destination.
*Distance: Approximately 2.8 miles
*Elevation: 300
*Terrain: An in and out trail of uneven terrain, rocky yet relatively simple terrain. Expect loose rock, gravel, low hanging trees and can be slippery during rainy season.
*Level: Easy to Intermediate.
*Water bottles mandatory. Please see Activities Desk for a complimentary reusable bottle for your stay.
*This is a private hiking trail. All guests must be accompanied by a Lake Austin Spa Resort Hike Guide.
*There are no restrooms on the hikes.
*This outing has limited availability, thus sign up's are requested as well as a two-hour courtesy cancellation.
Thank you!