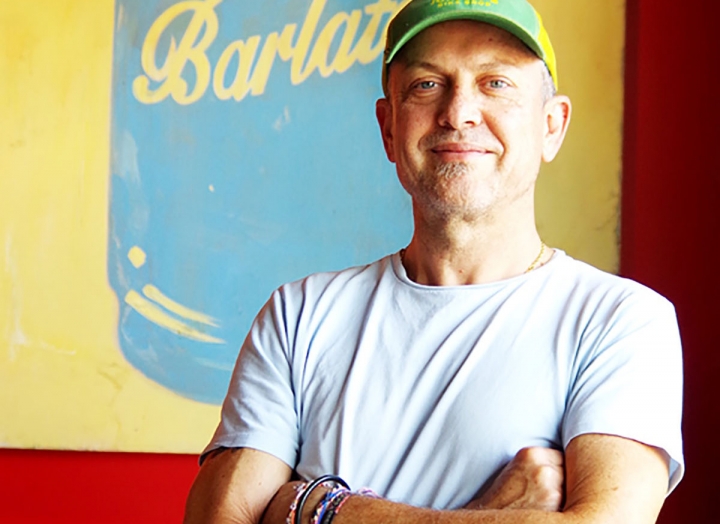 Aster After Dark | Sunday Supper | PAELLA PARTY WITH WINE PAIRINGS | Guest Chef Daniel Olivella
Location: Activities Desk
June 9, 2019, 7:00 pm - 9:00 pm
Join Special Guest Chef Daniel Olivella from Barlata and Lake Austin Spa Resort Executive Chef Stephane Beaucamp for a gourmet supper with wine pairings.
Chef Daniel Olivella - 1961 Vilafranca del Penedes, Barcelona Spain.
Spanish chef and owner of Barlata tapas bar in Austin, Tx and Vinateria Cal Figarot in Vilafranca del Penedes, Barcelona.
Daniel Olivella first fell in love with the cuisine of his native Catalonia, as a young boy in Vilafranca del Penedés, a city on the outskirts of Barcelona, and capital of the famous Penedés wine region. When he left for the United States at age 18, he took that passion with him, and was warmly welcomed behind the stoves at "La Paella," his uncle's pioneering Spanish restaurant in Chicago. Over the next 8 years, Daniel would study Jazz Sax at the Chicago Music Conservatory, he would gig at some of Chicago's hottest Jazz clubs, and support his dreams by working as a line cook and waiter at some of Chicago's best restaurants. It was during this period that Daniel's focus would shift from music to food. At the age of 26, he said goodbye to the frigid winters of Chicago and hello to the hills of San Francisco, and its organic food movement. It is there that Chef Daniel Olivella came into his own; at San Francisco eateries like, Zuni Café, Zazie, Delfina, Acquarello and ThirstyBear. Thirsty Bear opened to rave revues and Daniel would take home many honors over the next 2 years.
He soon jumped at the opportunity to open his own restaurant, B44 Catalan Bistro. Hidden in the canyons of San Francisco's business district on San Francisco unique and famous pedestrian alley Belden Placem, B44 opened in 1999 to rave revues from local food critics and has been bestowed various honors over the years, including San Francisco's Rising star Chef of The Year and twice USA Today's Top 100 Dishes in America. Still involved as a silent partner at B44, they still offer some of his dishes.
In 2008 Daniel opened Barlata tapas Bar in Oakland, CA, which closed in 2012 to make room to the newest project with wife Vanessa Jerez; Barlata tapas bar in Austin, Tx, where he currently resides with his family.
His book Catalan Food (Clarkson Poter) came out in September, 2018.
Starting at 7 pm at the LakeHouse Spa's Aster Cafe
Space is limited, please RSVP at 512.372.7341. Price is $95 per person, plus tax and service charge.
Menu
Romescada
Catalan most known seafood dish. Monkfish, shrimp, clams and mussels in Romesco sauce.
Paella Barlata
Mixed seafood and meat paella with vegetables and saffron rice.
Pastel De Queso Vasco
Basque cheesecake.
Wines provided by William Chris Vineyards.