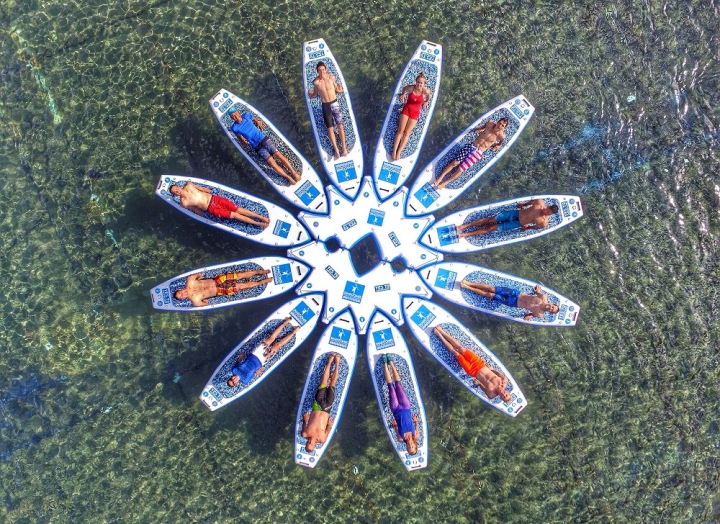 BLUEmersion: Diving Deeper into Reflection, Connection & Nourishment
Location: Boat Dock
Dip into our new signature experience! Immerse your mind and soul on the waters of Lake Austin with health experts Julie Haber, Inspiration & Wellness Specialist, and Cindy Present, Adventurer and Fitness Director, for a memorable, intimate gathering combining in-depth conversation, a nontraditional group floating experience and a garden fresh, savory journey with a family-style luncheon guided by our own Executive Chef, Stephane Beaucamp.
In this small group, transformative experience, we will spend time sharing, conversing and soaking up topics to inspire and restore you to an enhanced, more complete version of yourself. Whether dealing with stress, illness, loss, a chapter of disconnect or loss of focus, or a desire to jumpstart to a more complete, whole version of yourself, this unique opportunity on Lake Austin could be just what the "water" ordered.
Boost Confidence
Empowerment
Increased Mental & Physical Strength
Relief from Anxiety & Stress
Clarity
Creativity
Personal Re connection
Increased Self-Esteem
There is a growing amount of science through Blue Mind Life to support the positive effects of combining the opportunity to be in, near or on the water with small group experiences as a nontraditional, holistic modality for positive mental, emotional and physical impact. By combining this positive Blue Mind experience with our floating personal balance experience on our Lake Lotus (anchored group paddleboard system – no paddling required) to restore emotional, mental and physical balance, our promise is that you will castaway what may be holding you back and a find a renewed sense of self.
Reflections Includes:
2:45 Hour Group Immersion
Private Group Lake Lotus Outing
Complimentary Reflections Journal
Private Group Luncheon
Please call 512-372-7274 or visit our Activities Desk to schedule
$250 per person