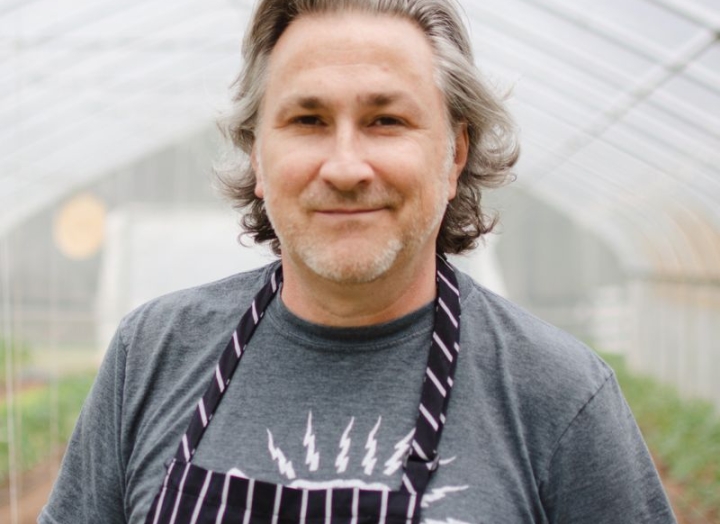 Culinary Demo | Chef Specialties | Special Guest Chef Nicolas Bour
Location: Lake Kitchen
Sneak Preview:
Thai Curry Squash Soup with Toasted Pepitas
Seared Scallops, Corn & Vanilla sauce with Crispy Leeks
Chef Nicolas Bour returned to Serenbe in 2018, having been Head Chef of The Farmhouse for two years in the early days of the Serenbe community. Dubbed a "versatile chef" by Christiane Lauterbach in Atlanta Magazine, Chef Nic has 25+ years of experience including pioneering Iris restaurant in East Atlanta in the early 2000s, and has been highly recognized over the years.
He was selected to cook for President George Bush, the French Olympic Sailing Team, and as a celebrity chef for the Kentucky Derby. He also managed to serve over 14,000 covers in four days for President Barack Obama's inauguration and competed in season 13 of Food Network's "Beat Bobby Flay," with a unique twist on the fritter.