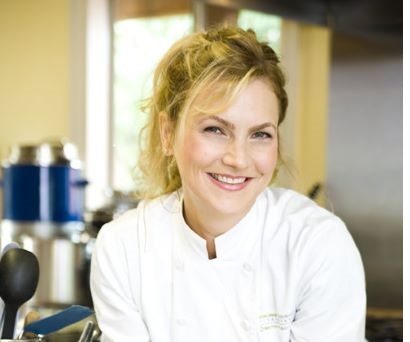 Culinary Experience Cooking Demo | Guest Chef Beth Pav
Location: Lake Kitchen
Sneak Preview:
Brown Butter Seared Scallops w/ Thyme
Lemon Parmesan Risotto w/ English Peas
Shaved Radish, Fennel and Butter Lettuce Salad w/ a Garlic Herbed Vinaigrette
Chocolate Pots de Creme with Gold Dusted Raspberries
After beginning her career as a TV and video writer/producer, a two-month European journey changed the course of Beth Pav's life. She returned with a passion for creating the endless possibilities that begin with fresh, wholesome ingredients. She graduated from L'Academie de Cuisine and took additional classes at the Culinary Institute of America. Then she opened Cooking by Design Culinary Studio in Austin, Texas, as a home base for private cooking classes, food styling, and her personal chef service. In addition to being a celebrated chef, Beth is a renowned culinary instructor, recipe- and menu-developer, and a writer.