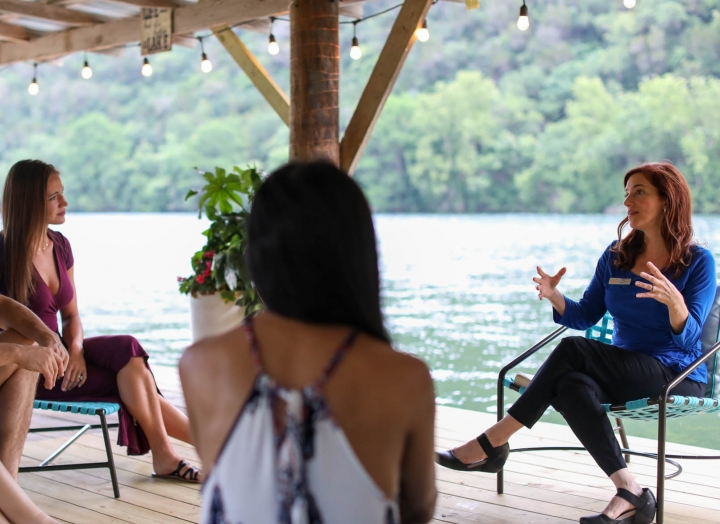 Insights | Wisdom & Wellness Week | Talking Circle with Inspiration & Integrative Wellness Specialist Julie Haber
Experience the simple and profound practice of participating in a talking circle. Learn the art of listening and speaking from the heart and how it can build connection. No talking is required to attend. The circle will close with a focus on gratitude. 
Julie Haber has worked in the wellness industry and been devotedly living a holistic lifestyle for more than 25 years. Julie has a passion for peacemaking and conflict resolution and is a certified mediator. She believes devoting time for compassionate communication, and committing to building and sustaining healthy relationships, is integrally connected with living a vital and fulfilling life.