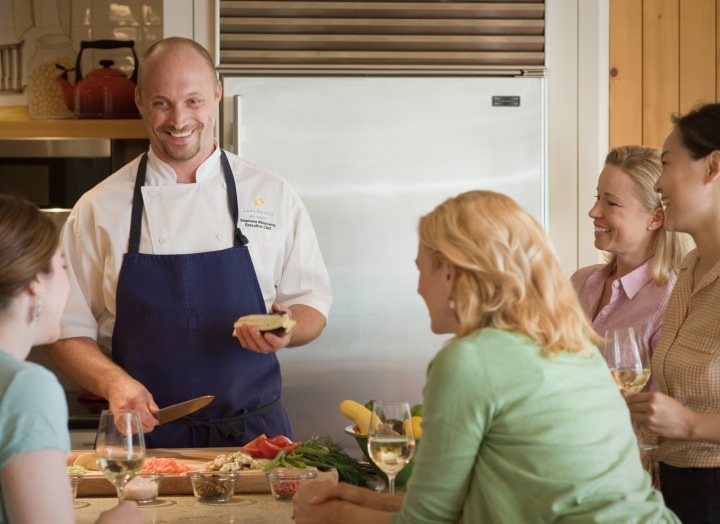 Labor Day Weekend Festivities
Location: Activities Desk
Fun and Games | Bingo with Prizes!
1:00 pm - 1:30 pm | Living Room

Grill Happy Cooking Demo and Ice Cream Tasting | Chef Stephane Beaucamp
2:00 pm - 3:00 pm | Lake Kitchen
Join Executive Chef Stephane Beaucamp for a grilling demo, followed by some tasty ice cream!
Strum | Guitar Meditation
5:00 pm - 5:45 pm | Treehouse Loft
Even this Live Music Capital of the World town turns it down a notch when the sun is setting – and so will you in this soulful live music experience. Our local musician and meditation expert will strum and guide you on a deep, meditative journey that will engage the heart and stir the consciousness to a deeper level of peace and relaxation.
Austin Artist Series | Live Music with Sapphire
6:15 pm - 9:00 pm | Dining Room
Enjoy soothing acoustic sounds by Sapphire Kieft as you dine.