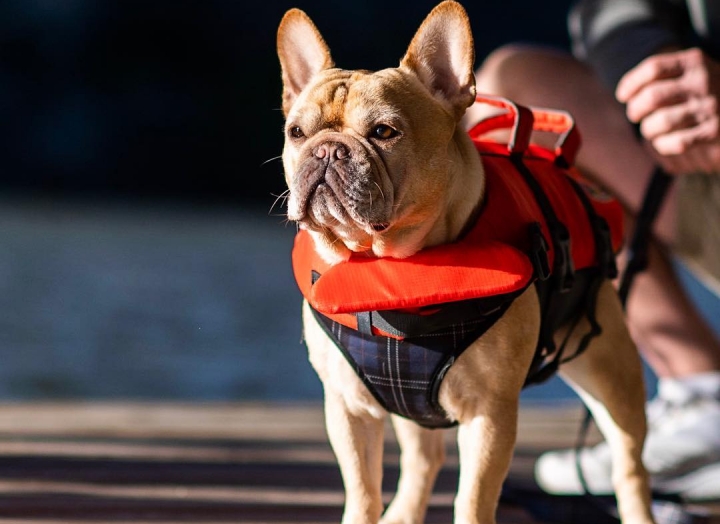 Paws by the Lake | Day Two
Location: Activities Desk
8:00am-8:45am | Boat Dock
Doggy Paddle Board | Paws on Water 
Let your dog splash and frolic in our waters or paddle board with your doggo. Doggy life jackets available!
10:00am-11:30am | Dog Run
Morning Play/Training Sessions
Bring your dog to see the trainers for some playtime and one-on-one training sessions. The trainers will carefully supervise the dogs playing in small groups or going for walks. Cara will discuss the five top household challenges: Jumping up, counter surfing, chewing, digging, counter surfing, and demand barking.
Cara Shannon is the founder of Buddy's Chance and a national dog bite and aggression expert who travels around the US teaching other dog trainers to work with aggression and reactivity. Cara is certified as a trainer by the CCPDT and as a behavior consultant by the IAABC and has been featured in Austin Woman Magazine. In addition to her specialty work with aggression, she works with pet dogs owners to solve nuisance behavior problems and help owners live better lives with their companion animals!
11:45-12:15 pm | Boat Dock
Canine Cruise
Feel the wind in your hair and fur on our scenic boat cruise around beautiful Lake Austin.
4:00-6:00 pm | Tree House
Canine Massages
Give your pup some extra special belly rubs with Certified Canine Massage Practitioner Christina Hardinger. Christina is a European licensed human massage therapist who specializes in canine massage, acupressure, and bodywork. Individual 25-minute appointments included in package (sign up in advance). A general supervision request for therapeutic massage and acupressure care form must be completed and signed by your vet before an appointment can be made. Click here to download.
5:00-6:30 pm | Tree House or Arbor
Paint Your Pet with Austin Artworks!
Please bring a 4x6 photograph of your pet. Acrylic paint & canvas. No experience necessary!