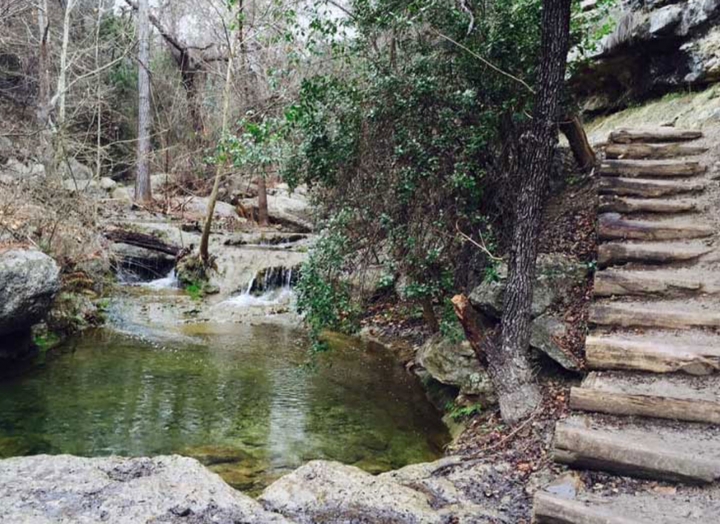 *Boat to Hike | 5+ Mile River Place Canyon Hike (Rainy Day Plan B: Indoor Trek and Train)
Location: Boat Dock
One of Central Texas' most iconic trails rated "Best" of the area. This is an out and back distance hike that will challenge with meandering natural steps and beautiful canyon views. This hike is prized for its natural cedar log "steps" in the higher elevations traversing the canyons of Panther Hollow – an area of Austin that used to be home to a family of panthers in the 60's and home to the Comanche Indians in the 1800's. Amazing canyon views, waterfalls, pools, tall rock shelves and native flora. 825 feet of elevation change, many natural steps and no option of a shorter distance make this one of our most challenging hikes.
*Please note, you will travel to the entrance park by boat with a beach entry and exit - the ability to get on and off the boat at the beach and shoe removal is imperative.
*Water bottles mandatory. Please see Activities Desk for complimentary reusable bottle for your stay.