Live Well.

Immerse in our all-inclusive

lakeside oasis.
Retreat to the lake for mind, body & soul.
The gift of time to focus on you. Breathe in the picturesque surroundings of nature and our organic wild water landscape. Enveloped by preserve-land and the natural, pure waters of Lake Austin, you will be naturally inspired to a healthier, more relaxed version of yourself. Whether you're in search of the ultimate self-care getaway, or something more specific—like a special occasion, couple's trip, or time to embrace life change —our all-inclusive, adults-only lakeside oasis is the perfect retreat for mind, body, and soul. Our seasonal getaways and PLUS offerings that include additional spa and personal experience credits are all you need for a completely curated experience!
Up to 30% Off This Summer!
Jump into summer at Lake Austin Spa Resort and cool off with our best rates of the year - up to 30% off! Our all-inclusive, adult-only wellness oasis offers all the goodness that summer has to offer plus all the lake and water activities you can imagine! Live Well at the Lake this Summer! Stay 2 nights at 20% off or 3 or more nights at 30% off! Bring a group of 6+ and receive a 2-hour boat or water sports charter with a captain!
Up to 30% Off This Summer PLUS $175/night Credit!
Enjoy our cool summers savings of up to 30% PLUS an additional $175/night to utilize toward spa, private experiences such as fitness, yoga, wellness consultations or boat, lake and water sport outings!
Father's Day Weekend June 16-18, 2023
Enjoy the weekend solo or share with that special someone in your life!
Sunday Arrival Special
We've created a special so you can treat yourself to an extended Lake Austin stay during the week. Book a two-night stay and receive the third night free!
Sunday Arrival Special PLUS $350 Credit
All the best of our all-inclusive Sunday Arrival Special Getaway PLUS a $350 Spa & Personal Experience Credit per person.
A Stellar Total Eclipse Experience
In the path of totality, Lake Austin Spa Resort will be one of the most memorable - and perfect - locations to experience the total eclipse of 2024!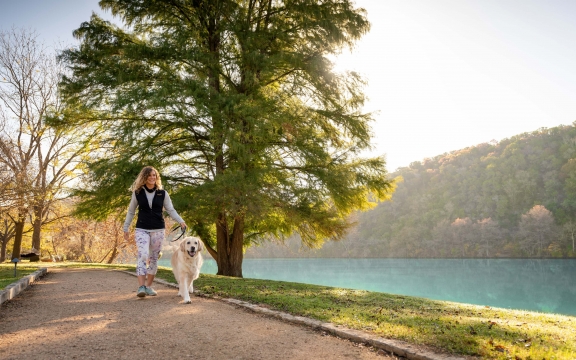 Extended Stay Get Away!
Wish you could make your vacation go further? Stay 5 Get 2 or Stay 7 Get 3! Get the additional nights on us! Enjoy more time to relax. More time to try something new. More time to get back to what really matters.
Spa Premier PLUS
Indulge in the best Lake Austin has to offer with our new Spa Premier Getaway PLUS $290 per-night Spa & Private Experience credit and more.
Proposal At The Lake
Take the guesswork out of your big day - let our Proposal Planner make it memorable and unique!