Live Well.

Immerse in our all-inclusive lakeside oasis.
Retreat to the lake for mind, body & soul.
The gift of time tailored for you.
Breathe in the picturesque surroundings of nature and our organic wild water landscape. Enveloped by preserve-land and the natural, pure waters of Lake Austin, you will be naturally inspired to a healthier, more relaxed version of yourself. Whether you're in search of the perfectly curated self-care getaway, or something more specific—like a special occasion, couple's trip, or time to embrace life change —our all-inclusive, adults-only lakeside oasis is the perfect respite to nourish and restore.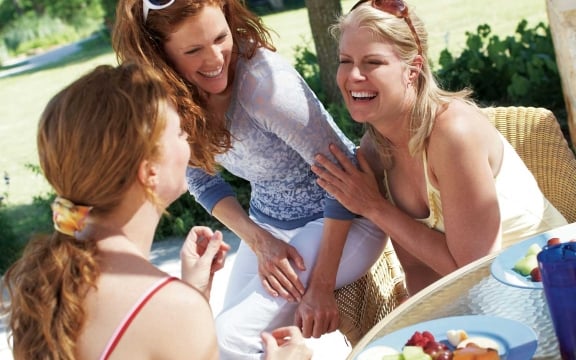 Fall Away With A Friend September Special
Not only are the leaves changing, but life can be changing, too. Back to school, empty nest, fall sports schedules, pre-holiday busyness. Connect with what's most meaningful, share time with a friend at Lake Austin, and save up to 50% off double occupancy!
Holiday Specials
Nightly rates up to 20% off two nights or more, and receive a complimentary $200 spa and personal experience credit per person, per stay for three nights or longer.
Start Your New Year Well
Whether you aim to ring in the new year with vigor and purpose or seek peace and tranquility, Lake Austin Spa Resort provides the perfect blend of perfectly curated programs and New Year's traditions that promise to start your 2024 well.
Fresh Start
Enjoy our lowest available nightly rate, a complimentary $100 per night Spa, Personal Experience, Boat and Lake Outing Credit and a custom journal to make a Fresh Start in 2024.
Slip Away on Sunday Special Spa & Wellness Package
Slip Away On Sunday Get Third Night Free with $350 Spa & Personal Experience Credit
A Stellar Total Eclipse Experience
In the path of totality, Lake Austin Spa Resort will be one of the most memorable - and perfect - locations to experience the total eclipse of 2024!
Experience Well | A Resort Day Away
Experience an all-inclusive day away to one of the most renowned destination wellness programs in the world! Unplug, recharge and reconnect at our lakeside wellness oasis!