Elevate Your Team to the

Next Level
More Than the Ordinary, The Extraordinary for Meetings & Retreats
Imagine the board room has been transcended from the notion of long conference tables laden with water pitchers, coffee, and donuts to meeting spaces that will touch the senses. Break-out sessions could be sitting under a beautiful harbor or on a dock resting over Lake Austin or on one of our boats. Creative sessions on the water, take you back to your youth and unplug you from today's stress. Teambuilding and activities all customized for you range from a wine & cheese boat cruise, cooking classes, paddleboarding, and kayaking on the water, and hiking.
Our Executive Chef grew up outside of Paris and cooks with ingredients sourced by our gardens and local Austin flavors. Our conscientious cuisine is fresh and seasonal, and there is no skimping on taste. Our wine selection is discriminate and impressive. All your meals, receptions, tastings will be customized for your meeting and retreat.
Contact us so you can break away from the ordinary meetings to the extraordinary in meetings and retreats.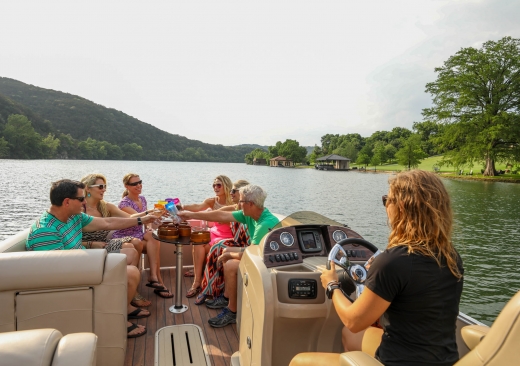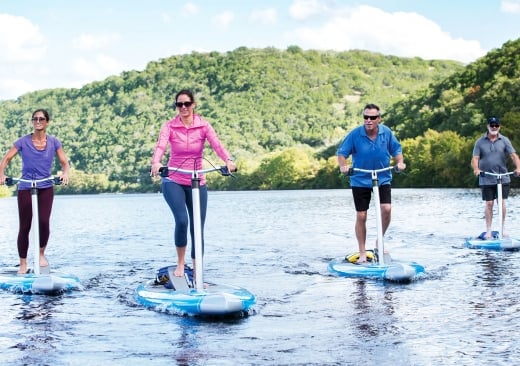 Plan a Productive Corporate Outing

Events and Retreats
Lake Austin Spa Resort encourages colleagues to focus and reconnect in an inspiring setting where the sky is truly the limit for business. Planning an executive retreat or a corporate event? You'll find our tranquil location is the perfect separation from the hustle and bustle of downtown Austin.

Incentive Travel
Honor your top performers or dedicated executive team with a personal experience they'll appreciate for years to come. Listed as a Top 10 resort with Condé Nast Traveler and Travel + Leisure for over 10 years, Lake Austin Spa Resort prides itself on creating magical moments that make working through the week more than worth it.

Day Retreats
Revive creativity, innovation and production during a local day retreat with customized activities at the LakeHouse Spa. Arrive by invigorating water taxi, host a breakout session in the inspiring Sun Room, or recharge with a group session at the Pool Barn. We only book one corporate group at a time, so you can enjoy the privacy and tranquility of our spa spaces.

Conscientious Cuisine
Get a taste of the Texas Hill Country with dining experiences infused with local flavor. With seasonally sourced ingredients and vegetables and herbs fresh from our own garden, Executive Chef Stéphane Beaucamp uses French influences to create healthy, flavorful menus that embrace our philosophy of conscientious cuisine.