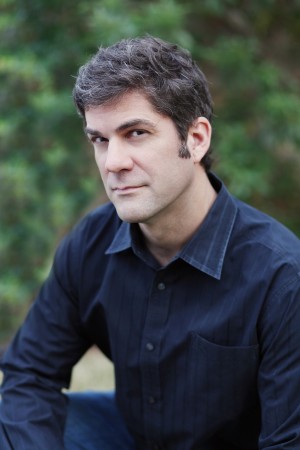 *For the Love of Books | Wine and Cheese Book Chat | Special Guest Author Jeff Abbott (*Sign Up)
Location: Treehouse Lake Room
Join New York Times-bestselling local author (and Reese's Book Club Pick for her novel, The Jetsetters) Amanda Eyre Ward as she moderates a conversation about their books with Special Guest Author  of  An Ambush of Widows, Jeff Abbott.
Jeff Abbott is the New York Times bestselling, award-winning author of many mystery and suspense novels. He has been called "one of the best thriller writers in the business" (Washington Post). His novels have been called "compulsively readable" (Chicago Sun Times), "outstanding. . .genuinely moving" and "fresh, original… intricately woven" (Publishers Weekly), "nail-bitingly suspenseful and totally original" (Irish Independent), and "extremely compelling" (Associated Press). He is published in many languages and has been a bestseller in the US, the UK, Ireland, France, Germany, Australia, Portugal, and other countries.
No charge for overnight guests.
Price is $30 per person for outside guests + plus tax and service charge.
Book club price is $25. + plus tax and service charge.