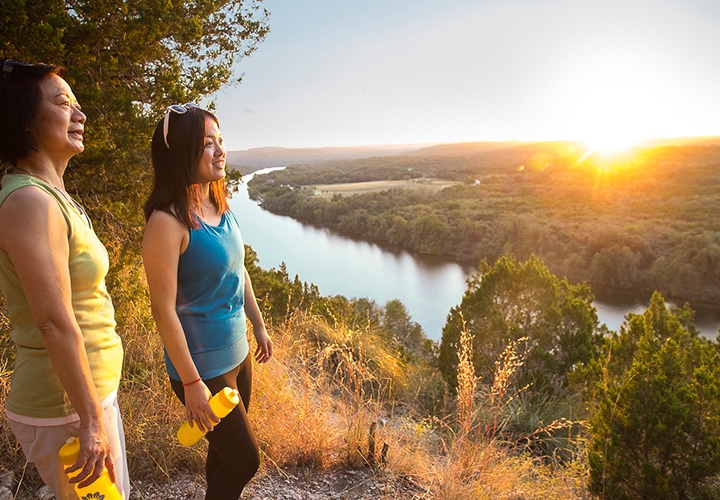 *3 Mile Hike | The Bluffs (*Sign Up)
Location: Activities Desk
September 27, 2022 9:00 am
Miles and miles of Hill Country and Lake Austin views! Absolutely one of our most beautiful hikes, overlooking the west side of the peninsula, giving you an idea of the gorgeous expanse of beauty that Texas has to offer!
*Distance: Approximately 2.8 miles
*Elevation: 791
*Terrain: Decline single track entrance (can be slippery) leading to a single track trail that follows the ridgeline of the hills overlooking Lake Austin. Rocks and rugged surface can be an obstacle.
*Level: Intermediate to Advanced.
*Please see Activities Desk for a complimentary reusable bottle for your stay.
*This outing has limited availability, thus sign up's are requested as well as a two-hour courtesy cancellation. Thank you!