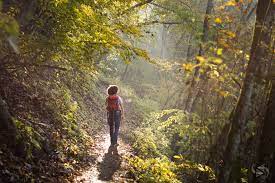 *Boat to Hike | Mindfulness in Nature (*Sign Up)
Location: Boat Dock
Across the United States, less than 1% of native prairies exist. Your destination today is a 40-acre restored native prairie that explodes in color throughout the spring and early summer and is teeming with hundreds of species of birds, butterflies, insects, and other wildlife throughout the year. With your guides, you'll enjoy a beautiful morning boat ride taking in the sights and sounds of the numerous waterfowl that frequent Lake Austin then a prairie nature walk taking in an amazing diversity of wildlife and grassland birds. Your guide will lead you on a peaceful excursion "bathing" in the sights and sounds of nature with a mindfulness creekside session.
*Hike is approximately 3 miles with 200' of elevation change.
*Water bottles mandatory. Please see Activities Desk for complimentary reusable bottle for your stay.