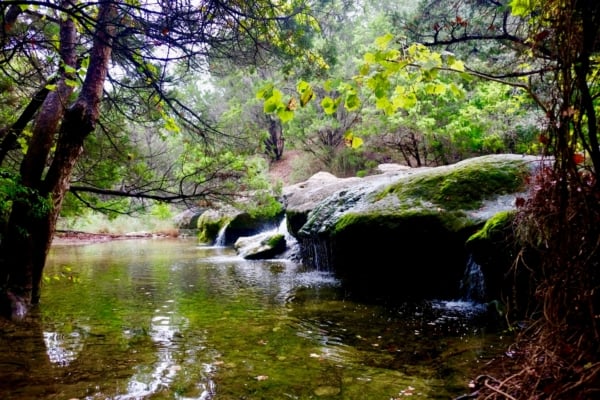 *Boat to Hike | 3 mile Commons Ford Ranch Hike (Rainy Day Plan B: Indoor Trek and Train)
Location: Boat Dock
Enjoy a short ride by boat to the gorgeous hiking trails at Commons Ford Preserve and Park. You'll find pecan groves that are over 100 years old; an abundance of birds in the restored prairies; a historic "Sunday" house; and beautiful lakeside and creekside trails. An Austin favorite!
*Distance: 2.5 miles
*Elevation: 220'
*Terrain: Two sections available: Beginner (dirt jeep trail mixed with some asphalt road) and Intermediate (single track trail with a few rocks). Partly shaded with no shade in prairie area. Uneven terrain with loose rock, gravel, stumps, and some low-hanging trees.
*Level: Beginner and Intermediate
*Water bottles mandatory. Please see Activities Desk for a complimentary reusable bottle for your stay.
*There is a primitive, composting restroom on this hike.
*This outing has limited availability, thus sign up's are requested as well as a two-hour courtesy cancellation.
Thank you!