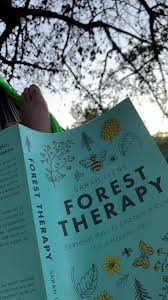 Aster After Dark | For the Love of Books | Wine and Cheese Author Chat | Sarah Ivens
Location: The Aster Café
Starting at 5 pm at the LakeHouse Spa's Aster Cafe
Space is limited, please RSVP at 512.372.7341. Price is $30 per person, plus tax and service charge. Book club price is $25.  No charge for overnight guests.
Book reading, Q and A and signing by Sarah Ivens, bestselling author of "Forest Therapy: Seasonal Ways to Embrace Nature for a Happier You" and certified life coach.
Sarah Ivens is a journalist, certified life coach, and author of eight lifestyle and wellness books including A Modern Girl's Guide to Getting Hitched and A Modern Girl's Guide to Etiquette. Ivens has a PhD in Global Humanities at the University of Louisville and is a contributor to The Daily Mail, The Daily Telegraph, Stella, Psychologies, Marie Claire, Glamour, The New York Post, and GQ. A Londoner turned Southern belle (with stops in Manhattan and LA), she now lives in Austin, Texas, with her family.