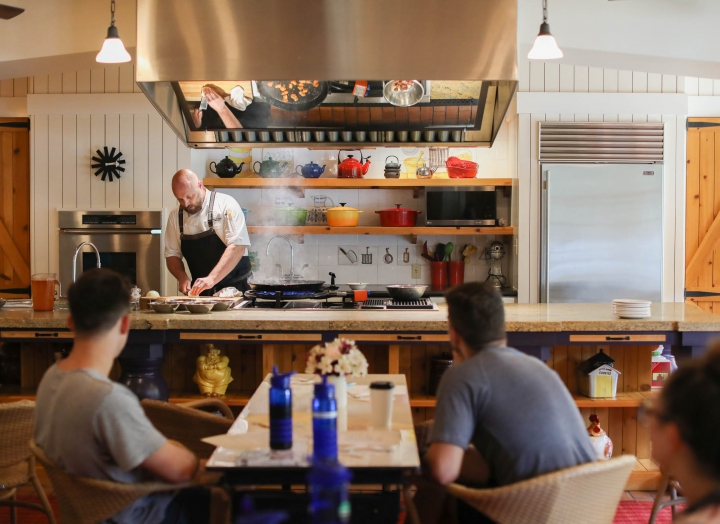 Culinary Experience | Guest Chef Nick Braswell
Location: Lake Kitchen
Chef Nick Braswell is a classically trained chef who graduated from culinary school and stepped into his first Executive Chef roll at Trattoria Toscano in 2018. Since then he has been essential in winning his restaurant the titles of "Favorite Italian Restaurant" and "Top 1% of businesses" in Lakeway & other parts of Austin via Nextdoor and is now the Sous Chef at Parkside on 6th Street. Although he is most familiar with Italian cuisine he has an endless appetite for learning more. He hopes that whomever he serves he presents both a meal and an experience to be remembered.
Menu
Balsamic Haricot Vert Salad
Balsamic reduction coated Haricot Verts, glazed with a whole grain mustard gastrique, topped with marinated ricotta solida cubes and finished with semolina breaded crispy shallot.
Toasted Almond Crusted Trout
Butterflied Trout filet crusted in a Toasted almond breading with an apple cider gastrique and grilled pear slices. served over a bed of Tuscan Kale & Red Onions and a rosemary potato sformentino.
Apple Tarte Tatin
Brandy-glazed caramelized apples, pie dough, butterscotch all combine to bring you this soft & delicious tart. Topped with vanilla ice cream.