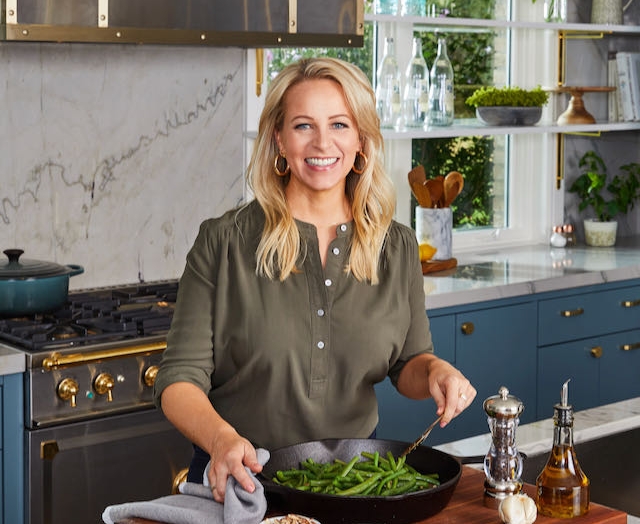 Culinary Demo | Guest Cooking Instructor | Tara Bench
Location: Lake Kitchen
Sneak Preview:
Thai Meatball in Lettuce Wraps
Paper Chicken
In her debut cookbook, seasoned food editor, stylist and recipe developer Tara Bench, known as "Tara Teaspoon," offers sumptuous but simple dishes that taste as delicious as they look. From savory snacks like Double Cheese Garlic Bread and Mandarin Prosciutto Crostini to satisfyingly sweet desserts like Mulling Spice Christmas Tree Cake and Coconut Cream Pie, Live Life Deliciously: Recipes for Busy Weeknights and Leisurely Weekends, showcases more than 120 delectable recipes for both the seasoned and casual cook.
Bench, who grew up in the kitchen, developed her skills and passion for cooking from her mother, a talented cook and Home Economics teacher.  She went on to study food science and culinary arts before becoming a food editor.  Informed by her knowledge of the art and science of cooking and her love of uncomplicated but indulgent food, she offers readers recipes for easy-to-prepare but impressive dishes and menus.