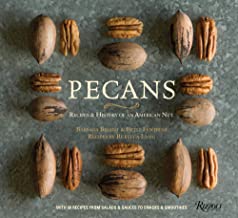 Culinary Experience | Holiday Appetizers with Pecans | Guest Chef Rebecca Lang
Location: Lake Kitchen
November 16, 2019 2:00 pm
Sneak Preview:
Crème Fraîche and Smoked Gouda Pecan Ball
Endive Spears with Whipped Blue Cheese, Chives and Pecans
Crispy Pecan-Cheddar Wafers
Apricot and Honeyed Pecan Bites
Rebecca Lang is Southern cooking authority and is the author of seven cookbooks, as well as a ninth-generation Southerner. Born and raised in South Georgia, she learned to cook from her two grandmothers, then apprenticed with Nathalie Dupree before being classically trained at Johnson & Wales University.
She has appeared on Food Network, Fox & Friends Weekend, multiple segments on QVC, WGN America's Midday News, and numerous regional and local networks. Rebecca and her cooking have been featured in The Wall Street Journal, Southern Living, The Atlanta Journal-Constitution, The Washington Post, the Houston Chronicle, Wine Enthusiast, FoxNews.com, The Daily Meal, Glamour, Coastal Living and Fitness magazines. She serves as a Contributing Editor to Southern Living and also teaches cooking classes across America.