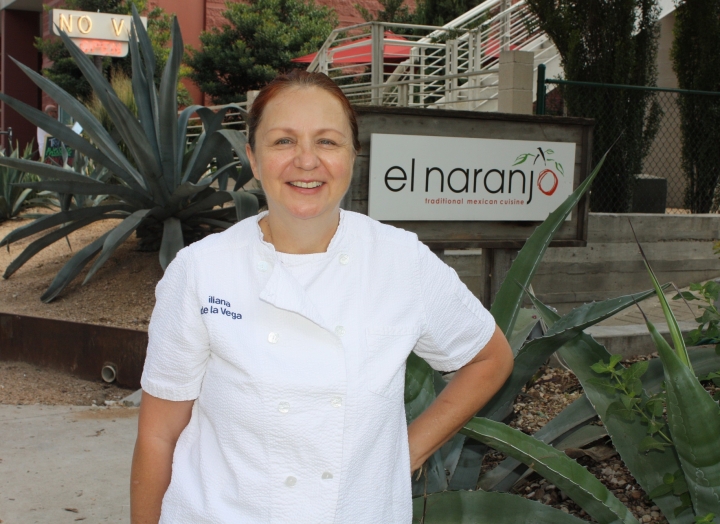 Culinary Experience | Traditional Mexican | Guest Chef Iliana de la Vega
Location: Lake Kitchen
February 15, 2020 2:00 pm
Sneak Preview:
Caldo tlalpeño (chicken and veggies soup)
Ensalada de chayote (Chayote salad)
Tinga verde de pollo con calabacitas (Tomatillo and jalapeño green salsa,  chicken )
Salsa roja asada ( Roasted tomato and Jalapeño salsa)
Iliana de la Vega won worldwide acclaim for her restaurant and cooking school in Oaxaca, El Naranjo, which was featured in numerous newspapers and magazines, such as The New York Times and Bon Appetit.
The reincarnation of El Naranjo, in Austin, has been recognized as the best Mexican restaurant in the city. Before the brick and mortar restaurant came into being, de la Vega owned El Naranjo Mobile and Catering, a successful food trailer that was called," the only real Mexican restaurant in Texas" by The Texas Monthly.
She is a passionate teacher, and she served as the Mexican/Latin Cuisines Specialist for The Culinary Institute of America (CIA) from 2007 to 2012.
She was a 2019 James Beard Award semifinalist for Best Chef: Southwest.