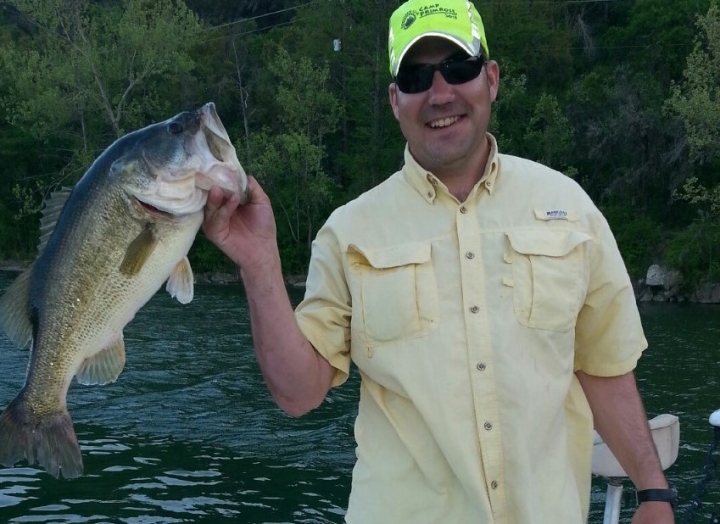 *Guided Fishing Outing (*Sign Up By 4:30 Day Prior & Additional Fee)
Location: Boat Dock
September 28, 2022, 8:00 am - 9:30 am
Join Lake Austin Resort's Fishing Guide, Adam Barnett, for a unique opportunity to fish the abundant waters of one of Texas' most prestigious waterways. Whether you're looking for a chance at a trophy catch and release, or simply want to enjoy the waters and explore the peace and tranquility that fishing has to offer, this is a great opportunity.
Adam is a sixth-generation Texan who knew he was "hooked" on fishing at the age of five when his Dad handed him his first rod and reel. Adam not only fishes for the peace and relaxation it offers but is a competitive angler, winning tournaments across the central Texas region and earned Angler of the Year status in 2018 for the Texas Kayak Trail.
Adam and his family are also avid travelers, exploring global fishing destinations including catching Marlin off the coast of Hawaii; tuna fishing on the North Drop off the coast of St. Johns; fishing for Mekong catfish in Thailand; Bonefish in the bays of Turks and Caicos; Salmon fishing in Iceland; Trout fishing in the rivers of Switzerland; and Squid fishing in Vietnam and Croatia. Closer to home Adam has fished for Sturgeon in the rivers of Idaho, fly fished for trout in Yellowstone National Park, fished for rainbows and lake trout in Colorado, and Tarpon in Florida.
*This activity is an additional fee of $250 + service charge per person and must be reserved and/or canceled by 4:30pm the day prior or the full fee is assessed. Maximum three people per outing. Texas Fishing License is required to be onboard during excursion. Please see Activities for assistance in acquiring.