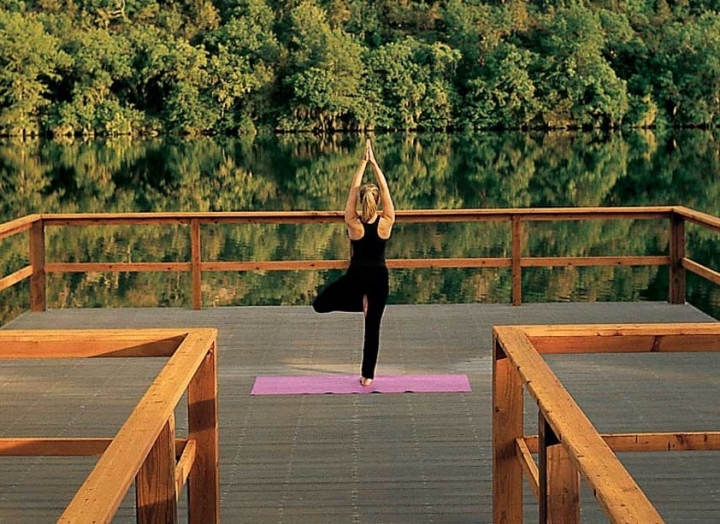 Rise and Shine Yoga | Guest Instructor Leah Been
Location: Treehouse Loft
November 19, 2019 9:00 am
Begin your day with this all levels class that includes sun salutations, balance poses, and breath work to energize your body, mind, and spirit.
Leah Been has been studying, practicing, and teaching yoga for over 20 years. She first came to yoga as a compliment to her fitness routine and quickly found its benefits to far outweigh those of any other sport she had ever done.
She enjoys teaching to students of all levels. She encourages them to listen to their bodies. She queues progressive levels of engagement so that each has an opportunity to find what works best for him/herself that day.
She is excited to be back teaching at Lake Austin Spa Resort, and to be sharing the gifts of this practice with you. Please join her and share what brought you to yoga.