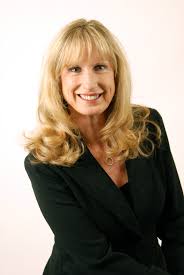 Test Your Personality | Guest Speaker Vicki Sanderson
Location: Treehouse Lake Room
Test Your Personality!
Spend a fun-filled time learning more about yourself! Come and take a quick personality test and find out where you fit in. Learn more about why you do the things you do and act the way you act. Understand more about the people you live with and work with so you can live in more harmony with others.
Vicki Sanderson is a national professional speaker, keynoter and trainer. Each year Vicki energizes thousands of employees, educators and healthcare providers nationwide with her powerful and dynamic presentations. Her background as a speech communications teacher, education and business consultant, professional speaker, humorist, songwriter, author and owner of her own company brings wisdom, experience and knowledge to her presentations and the writing of the book, "Life Would Be Easy if it Weren't for Other People!". Vicki uses high content, motivation, inspiration and humor to tackle important issues. Vicki touches the hearts and minds of every audience member and always leaves them wanting more!