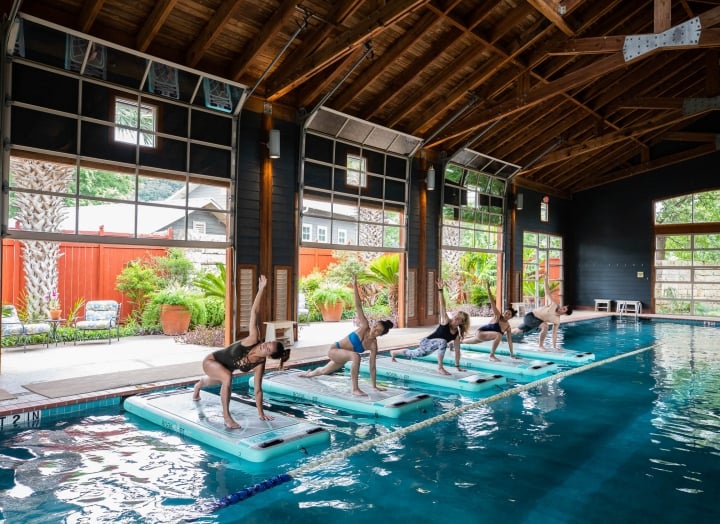 *WOW! Wellness on Water Challenge Series | Floating Yoga Flow (*Sign Up)
Location: Pool Barn
Enjoy the additional challenge of taking your yoga to the floating Boga Fitmats in our Pool Barn! The tethered mat gives you your own platform to perform various yoga poses while the feedback of the water helps improve mindfulness and balance.
(Most guests prefer the comfort and coverage of fitness wear over swimwear for this class even though there is potential to be in the pool at times.)
*This class has limited availability, thus sign up's are requested as well as a two hour courtesy cancellation. Thank you!