Experience Wildlife at Lake Austin Spa Resort
June 4, 2021
Nestled in the heart of the Texas Hill Country, Lake Austin Spa Resort is surrounded by lush nature and serene scenes. Think rolling hills blanketed in trees that reach right down to the water's edge. Think shady trails along babbling creeks and rugged canyons that beg to be explored. Think tranquil sunrises and sunsets over Lake Austin and days spent exploring the restorative powers of water. With this abundance of nature comes a diverse array of wildlife, some of which you won't find anywhere else on Earth! Keep reading to learn about the wildlife encounters that await when you visit us.
On a Hike
We've got all kinds of activities designed to get you outside at Lake Austin Spa Resort—including our hikes that surround you in the beauty of our natural surroundings. Our hikes range from more leisurely three-mile outings to five-mile excursions designed to push you in the best way possible or slow you down to bathe in nature's beauty.
As you hike with us through private canyon and preserve lands in the morning, you'll be greeted by a symphony of bird calls, including the brilliantly hued Painted Bunting, the rotund Vermillion Flycatcher, and the Golden-Cheeked Warbler. Rare and endangered, the Golden-Cheeked Warbler is the only bird in the world to nest solely in Central Texas, making a sighting of this bright-faced songbird an unforgettable moment. Be sure to keep an eye out for Texas Map Turtles, too. Their intricate shell markings look just like the contour lines on a map.
On the Water
It wouldn't be a Lake Austin experience without plenty of time on the water. Head down to our boat dock and choose from fun watercraft including paddleboards and pedalboards, kayaks, hydrobikes, and more to get a true taste of life on the lake. As you go along, you may see green and silver flashes of Guadalupe Bass dart by under the water's surface. These striking swimmers with diamond patterns on their sides are the state fish of Texas, and can only be found here in the Texas Hill Country.
While you're on the water, be sure to look up, too! Larger birds like egrets, herons, and hawks love to soar over the water and hills across the lake from our resort. For more hands-free bird watching, take our Wind Down Wine Cruise in the evening for a leisurely tour around the lake, and don't miss our resident family of ducks that love to hang out around the boat dock.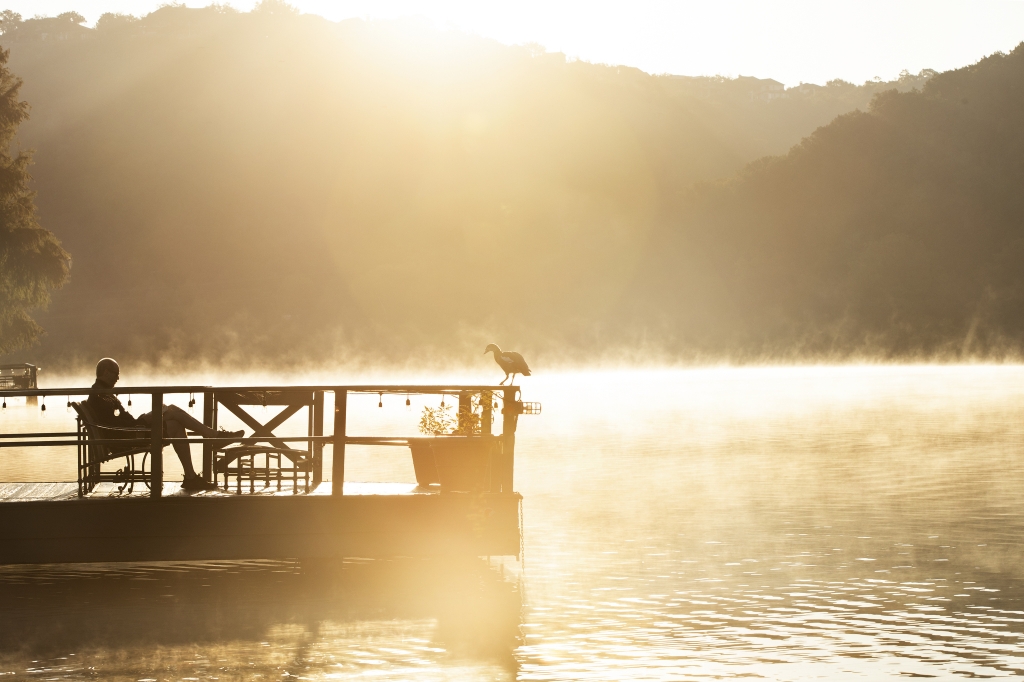 Around our Resort
Take a walk around our resort grounds and you'll see how effortlessly and intentionally we've crafted spaces that bring out the natural beauty of our surroundings. Did you know we're an official Monarch Butterfly Waystation? In our main garden, Monarch Butterflies can be found flitting around our vibrant plants and flowers in search of milkweed.
Millions of Monarchs pass through the Texas Hill Country each spring as they migrate to Mexico, and we're truly lucky to have so many stop by our gorgeous garden each year. On the other side of our property, white-tailed deer can also be spotted grazing. We love to see them, as long as they don't get too close to Chef Stephane's vegetable garden!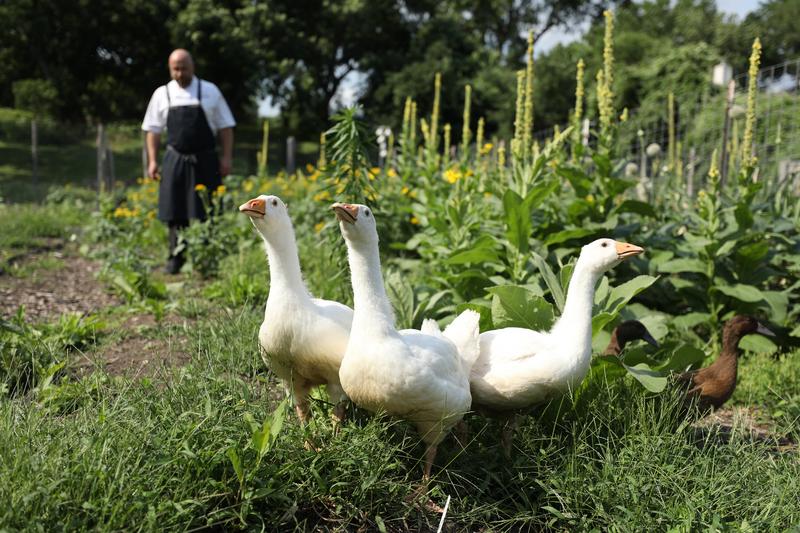 Ready to spend some time with us this summer? Save 10% when you book our most popular packages with our Summer Getaway offer.