It Takes Two: Experiences Designed with Couples in Mind
February 1, 2020
Valentine's Day is just around the corner, and it inspires everyone at Lake Austin Spa Resort to look at love from every angle. Not only romantic love, but also loving relationships with family members and friends. To celebrate every dynamic duo, we created immersive, engaging programming designed to rekindle, reconnect, and renew relationships that mean the most to you.
Our It Takes Two programming explores all of the most important connections in your life. From making cherished mother-daughter memories, to exploring our great outdoors together, to strengthening your commitment to your partner, everything you need to take your celebration of love to the next level is right here in the heart of the Texas Hill Country. Take a look below and discover the perfect experience—or two—for you!
Get Outside Together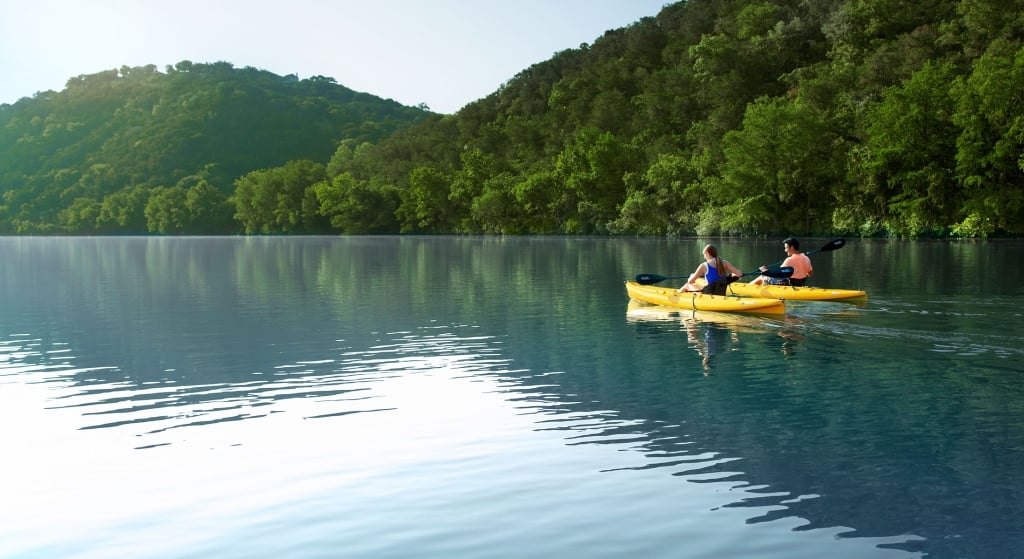 Surround yourselves with lush natural beauty and relish some private time together. On our P3: Picnic, Prosecco & Paddle Outing, a guide will set up your watercraft of choice (kayak, paddle board, hydrobike, tandem kayak, etc.) and take you both out on an excursion to discover the scenic wonder around our resort. Over a 45-minute paddle, they'll share the area's history and local lore, then leave the two of you to enjoy a private brunch or lunch picnic served with sparkling Prosecco.
Trade your plush resort robe (just for a bit, we promise they'll be waiting when you return) for hiking wear on our unique outing: Forest Bathing & Picnic for Two. It's a guided journey of reconnection, strengthening the beyond between the two of you and your bond with the natural world. On your hike or paddle, your guide will lead you on a peaceful journey with time to meditate and reflect on what your relationship means to the two of you—plus a picnic and Prosecco in a picture-perfect setting.
Want even more time on the water? Book a private boat charter to explore the full length of Lake Austin and indulge in a floating picnic with wine.
Indulge in a Spa Escape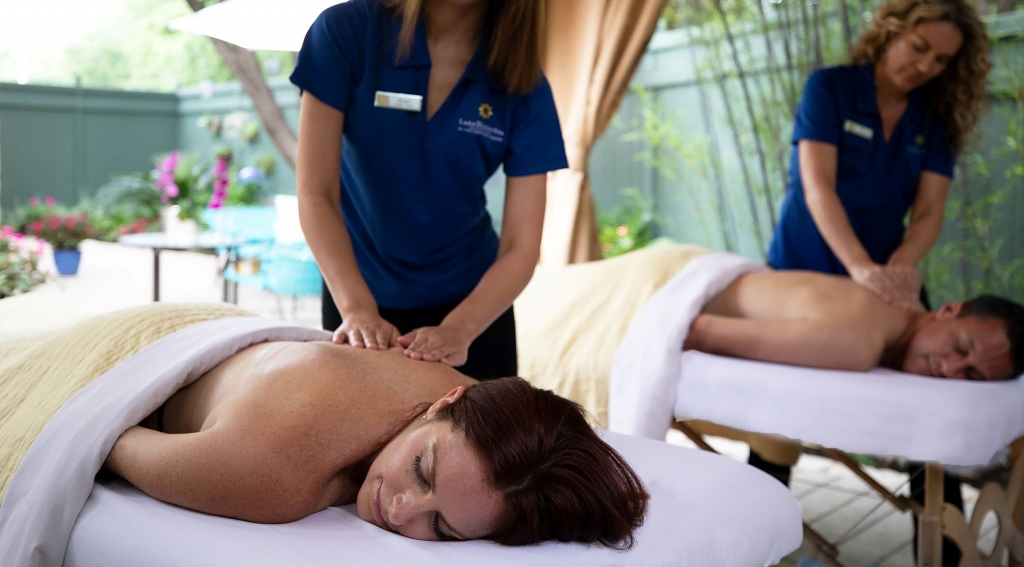 A little spa time is always a good thing, but when you can share it with your special someone? Even better. Picture a private outdoor suite surrounded by climbing bamboo, a luxurious waterfall hot tub, loungers built for two, and a pair of massage tables with your names on them. That amazing sanctuary you've just envisioned is all yours on our Austin 360 spa experience.
Start with detoxifying body scrubs to wash away the stresses of your everyday routine, then really relax with warm compresses and herbal booties before your full body massages personalized to treat your individual needs. Afterwards, take some time together and let this refreshing experience linger with private time in our Bamboo Suite and the chance to take part in a Gratitude exercise.
It's always good to make time for mom—even if that's you! Our Mother-Daughter Delight spa experience gives you the perfect opportunity to spend some quality time exploring and enhancing your mother-daughter dynamic. In a suite designed for the two of you, a massage and facial awaits, with a spa lunch and gift to follow.
If you don't have time for an overnight stay with us, our spa experiences are always available to day guests, too.
Workshop It Out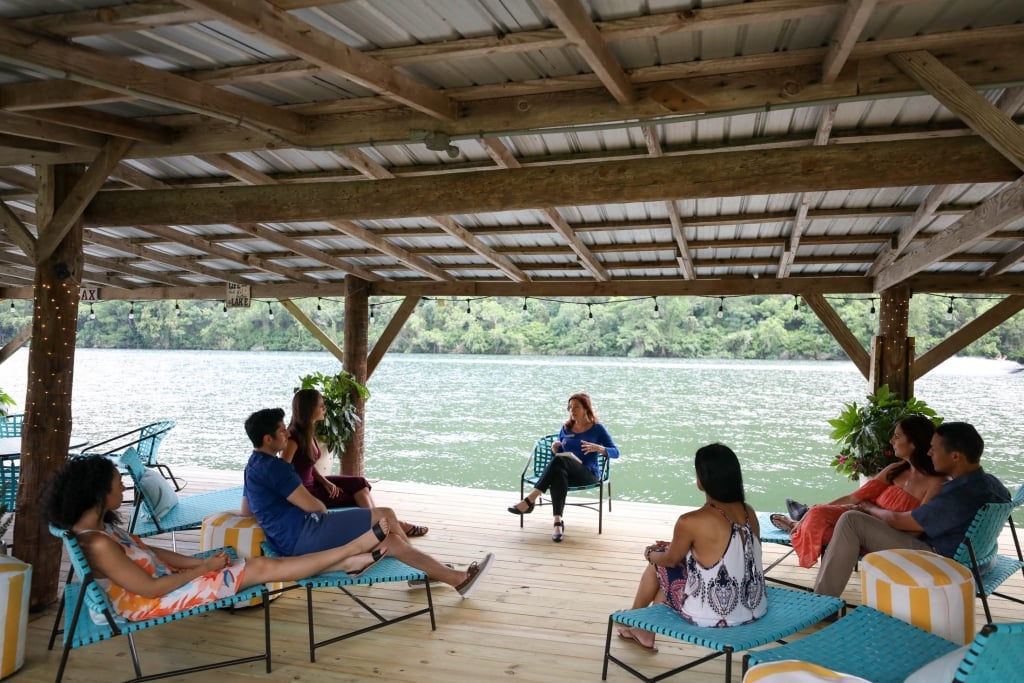 Strong relationships don't just happen by chance. They take committed action and mindful intention from both parties to truly flourish—and sometimes, a little guidance. Our Integrative Wellness Specialist Julie Haber is here to help you on your journey together, whether that's with your friend, family member, or partner.
Learn how communication, clarity, and appreciation of one another play important roles in your relationship during her Inspired Wellness for Two session. Experiencing a time of change? Julie's Honoring Transitions for Two session will help you navigate significant life transitions—both celebratory and challenging—together.
In our Optimal Loving session on Valentine's weekend, explore what makes relationships last through trying times and how they can nurture personal growth. In a small group setting, you'll focus in on studying the art of optimal love, and how you can apply your learnings to your relationships with loved ones.
What could make a stay at Lake Austin Spa Resort with your loved one even better? Discover our all-inclusive Sweet Escape Package that includes Spa & Activity credits, gourmet meals, romantic touches, and much more. Plus, you can save even more on your stay with our incredible Gift Certificate offers.