The Lady Bird Presidential Suite
November 25, 2019
Our Lady Bird Presidential Suite recently got an upgrade with a floor to ceiling redesign. The several months long renovation project entailed a total overhaul, complete with original art, custom furnishings, English fabrics and bedding, hand-selected paints, and small details that evoke a residential vibe for guests to unwind and relax–everything except the terracotta floors which have remained a permanent fixture in the rooms since Mike McAdams and Billy Rucks purchased the property in 1997. The colors selected for the interior mimic the colors found in the natural beauty that surrounds the resort—soft greens, soothing blues—all designed with our guest's optimal relaxation and serenity in mind.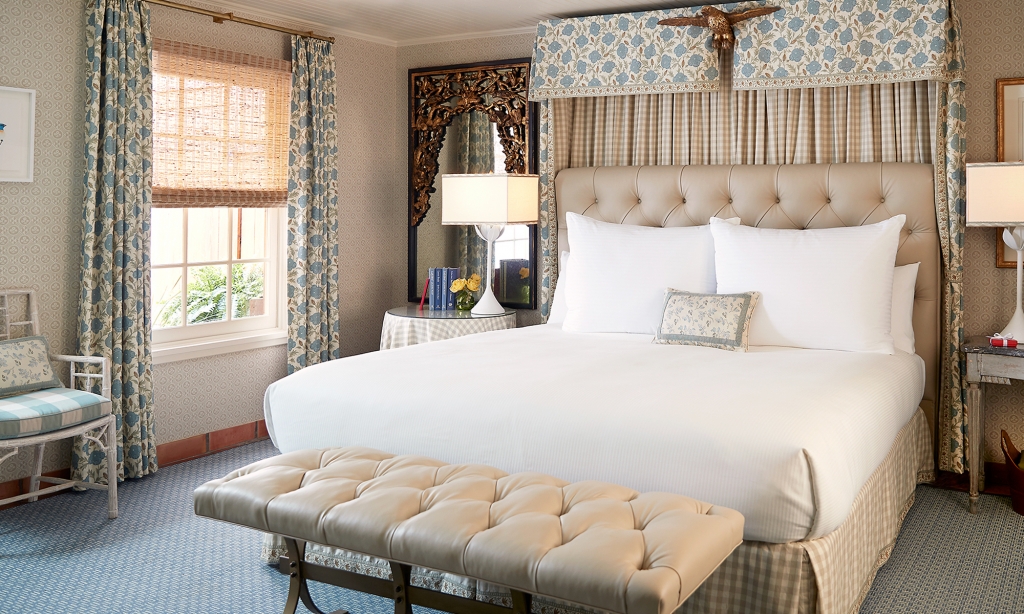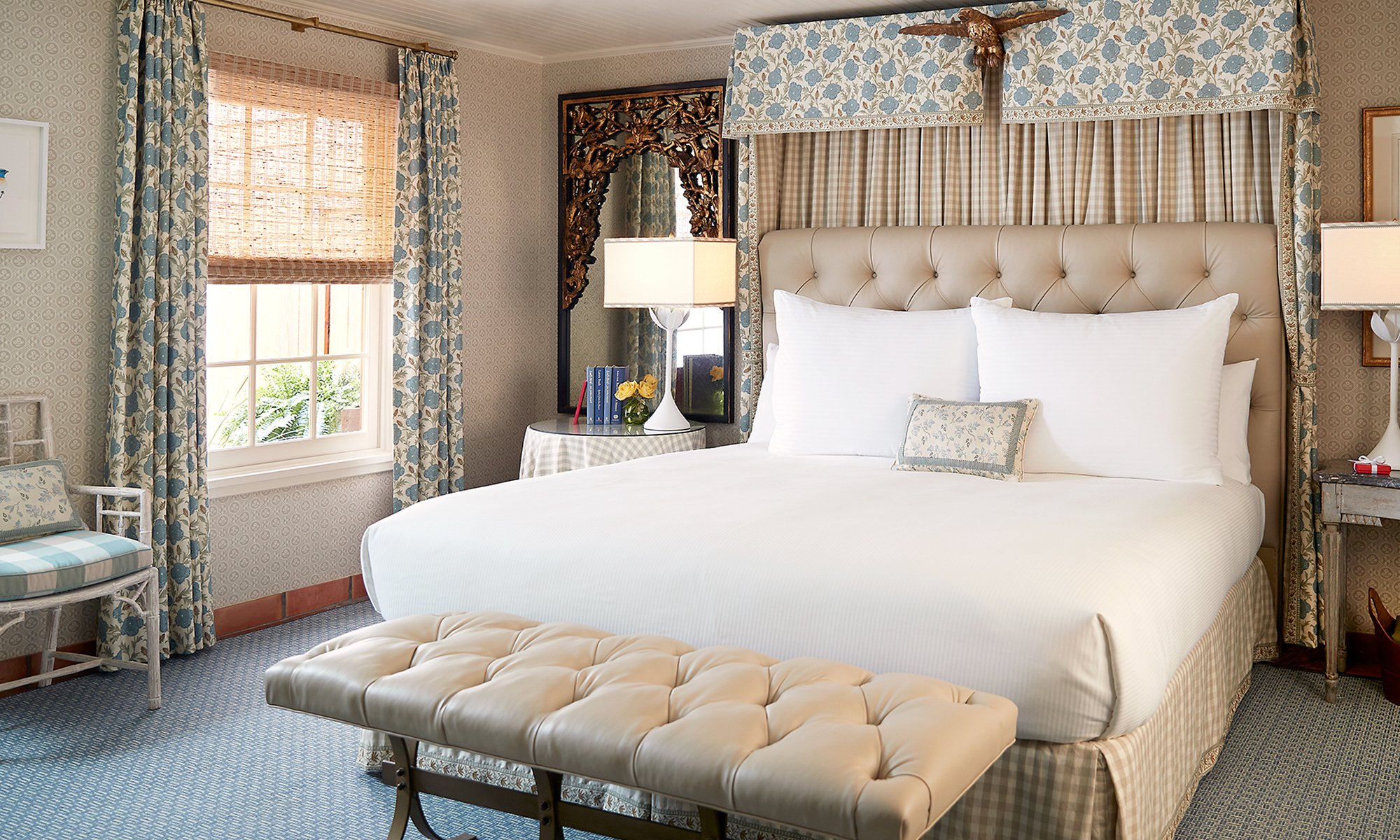 Refinements in the Suite Include:
-Board on Board walls mimicking the Pool Barn design on property
-Draperies from English chic designers Penny Morrison Fabrics and Hodsoll Mckenzie
-Wallpaper from Style Library
-1950's vintage modern bronze bench flanking the king size bed from Mike McAdams personal antique collection
-Custom upholstery on chairs, sofa and pillows
-Original art collection by well-known Texas artists including famed Dallas resident Otis Dozier
-Custom in-room fireplace by Jerry Coleman, Architect
-Louie XVI Chinoiserie Secretary from France circa 1785 and Ugo Zaccagnini lamps from Nick Brock Antiques in Dallas
-A Gilded Griffin over the bed, which is a mythological symbol of divine power and a protector from evil, also from Nick Brock Antiques.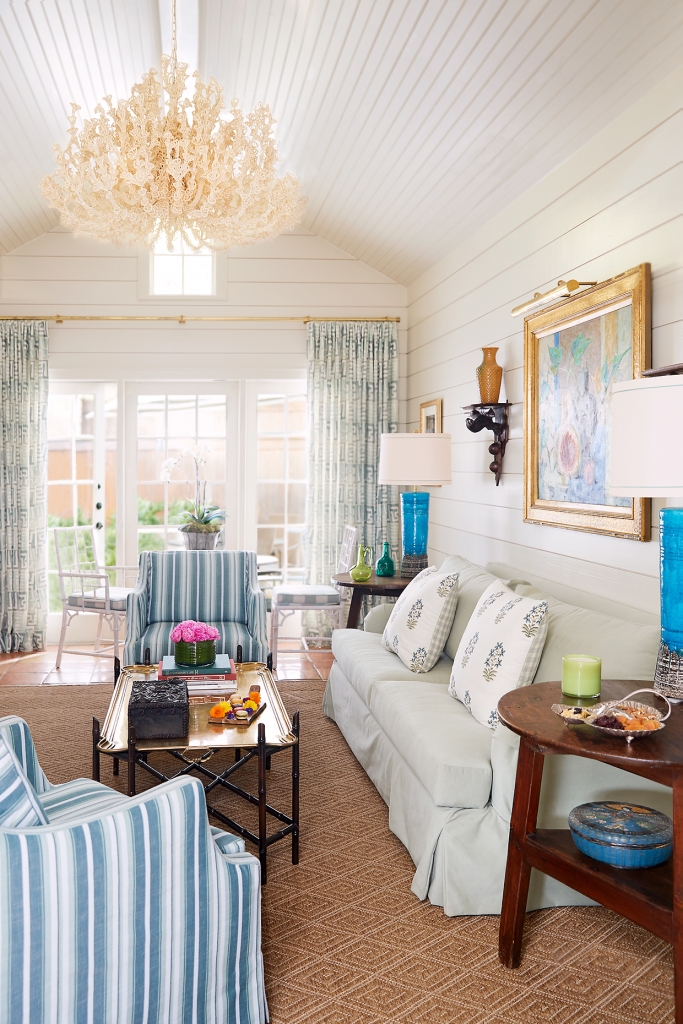 The Lady Bird Presidential Suite was christened as such, after former First Lady and treasured Texan Lady Bird Johnson visited the property with her best friend, Liz Carpenter in December, 2000. Since that time, former Presidents and their First Ladies have stayed is this premier accommodation.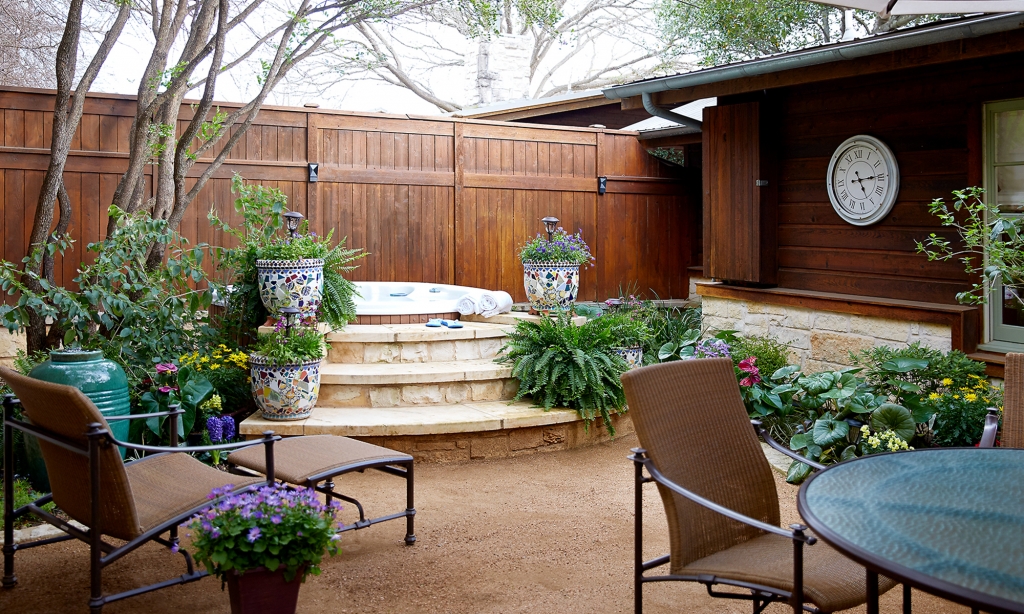 When co-owner Mike McAdams and interior designer Brianna Wright-Guay set out to redesign a section of the guest rooms from head to toe at the award-winning 40-room destination spa in Austin, Texas, they were mindful about their design goals: 1) to reflect the sophistication of the Texas Hill Country 2) to make the rooms feel residential and not cookie-cutter and 3) to ensure a sanctuary for guests to relax after a day of activities.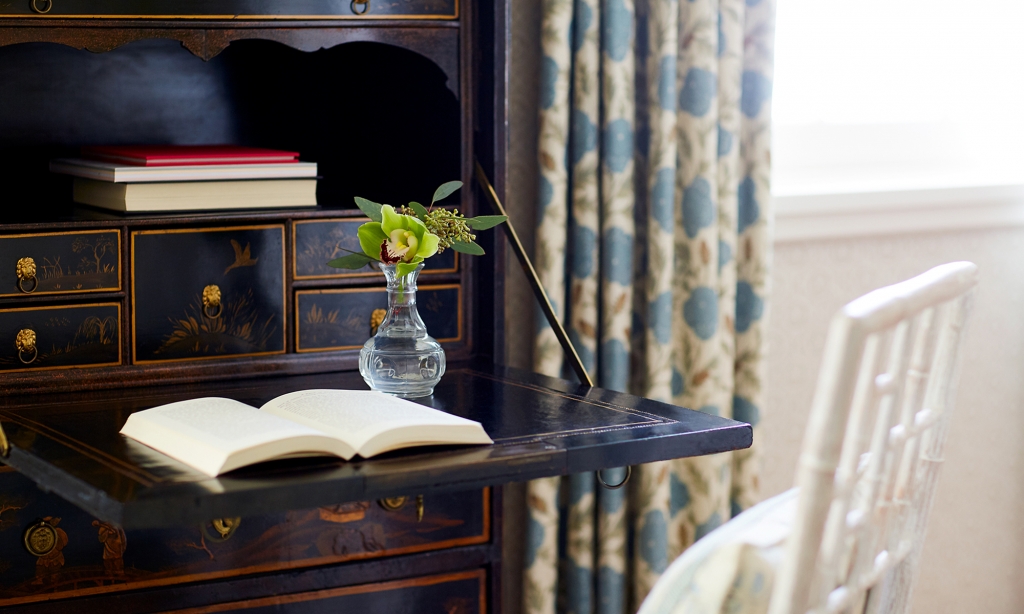 McAdams approaches each design challenge as another opportunity to bring relaxation and peace into each guest's experience. McAdams says, "I believe that your environment has a direct effect on your frame of mind and that the spaces we create at Lake Austin Spa Resort can have a profound effect on a guest's experience. When people first walk in, you can see their shoulders drop a couple of inches and immediately they are at ease and ready to let the stress melt away."
For these recent renovations, McAdams teamed up with Dallas based Brianna Wright Interiors who also brought in her assistant designer Shelby Owens to help collaborate on the project. Her expertise lies in uncovering and creating a sense of place in her designs and she has connections to craftspeople throughout Europe to add meticulous detail to all of her projects – whether it's a small remodel or large-scale build out.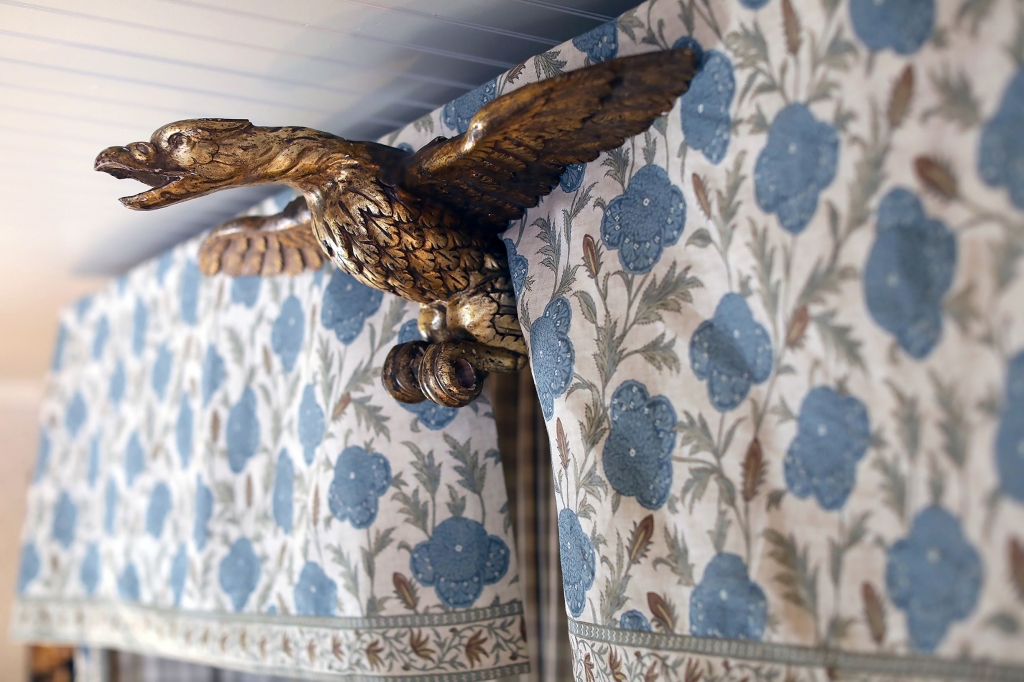 Prices for the Lady Bird Presidential Suite are available upon request and vary due to high demand. As with all of our accommodations, all meals, fitness classes and activities are included.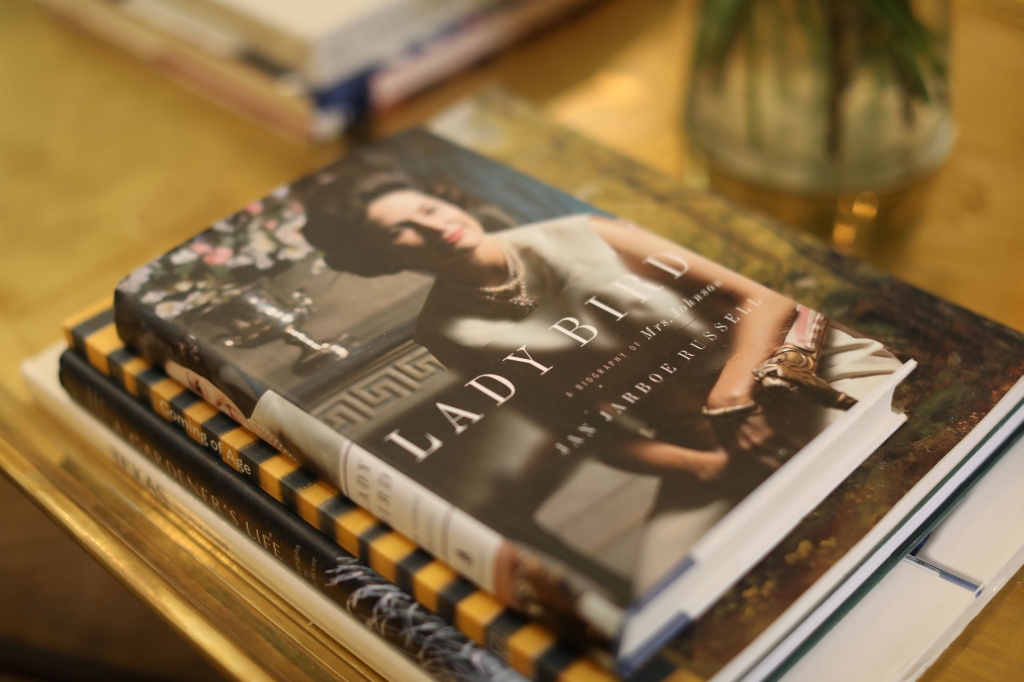 A bonus treat for guests in this room: a complimentary bottle of champagne and chocolate covered strawberries upon arrival, fresh fruit and cheese plate delivered nightly, and s'mores and popcorn upon request.