Learn to Love the Water
August 11, 2022
The water is central to the Lake Austin Spa Resort experience. From mornings on the shore sipping coffee as the sun rises, to paddle sports and boat cruises, it's easy to spend a whole day in, on, and near the water. To make sure you feel comfortable taking part in all our lake activities and outings, we've answered some common questions guests ask when getting ready to go out on the water for the first time.
Do you have to be a strong swimmer to take part in lake activities?
Not at all! Our instructors and guides are well-versed in helping guests gain the confidence they need to take part in all kinds of aquatic activities. If you're new to swimming and want to work on your relationship with water, we recommend our Aquastretch or Healing Waters classes to learn how to trust and enjoy the water. These classes take place in the warm, shallow waters of the pool barn and provide gentle sessions of guided movement, highlighting flexibility. Both are great for injuries and mobility, but also extremely beneficial to learn to relax in the water with at the hands of our AquaStretch professional.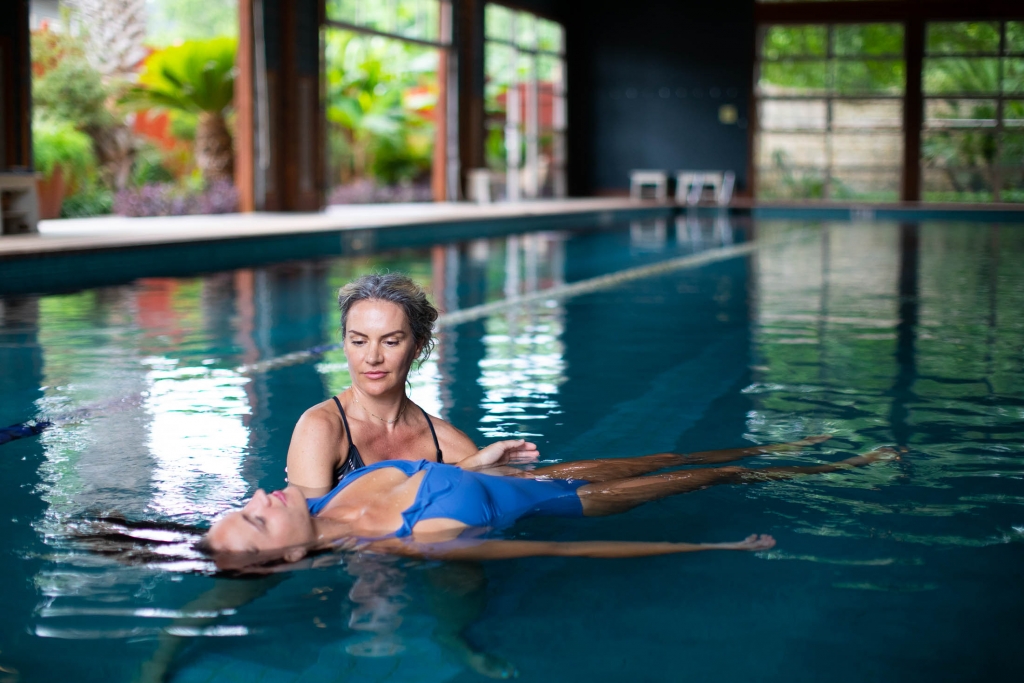 What are some tips for feeling comfortable on the water?
To feel at home on the lake, take our Daily Pedal and Paddle class, where our instructors will coach you through the basics of our fun lake equipment, including hydrobikes, paddleboards, pedalboards, and kayaks. You'll start in a shallow section of the lake that's only five to six feet deep, and always be encouraged to wear a Personal Floatation Device (PFD).
During this session, you'll start on a hydrobike. It's easy to step on to from our boat dock and has a low center of gravity. In fact, it feels a lot like riding a regular bike on land! Next, we'll guide you through sitting on a paddle board, lying on it on your stomach, to sliding off the board for a calming float beside it. And don't worry, we'll also teach you how to get back on your board. We encourage all our guests to rediscover a childlike spirit of play. No judgment here—it's ok to fall and get back up!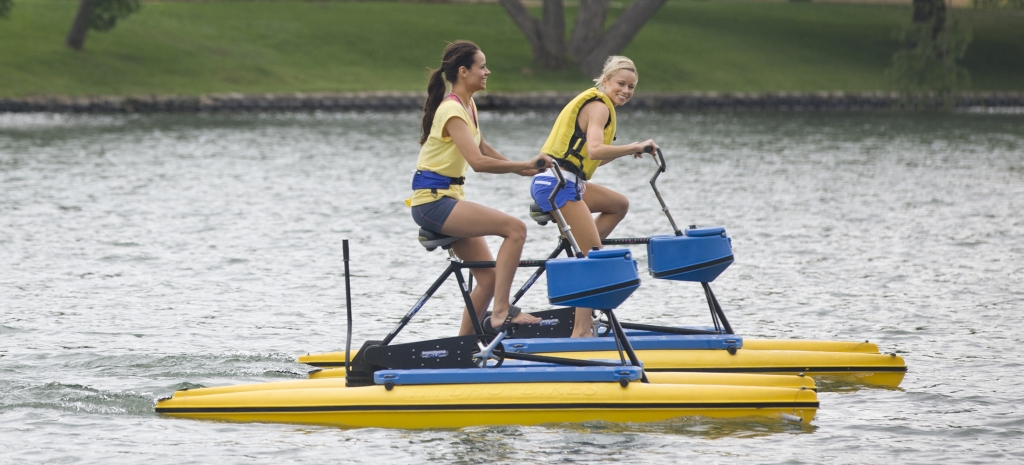 If I'm planning to spend morning or afternoon down on the boat dock, what should I wear/bring?
While you're never more than a short stroll from your inviting accommodations, there are a few things we recommend bringing down to the boat dock when you plan to go out on the water. Fill up the Lake Austin Spa Resort water bottle you received at check-in to stay hydrated during your lake outing, and wear what feels comfortable for you. Swimsuits or any kind of workout or fitness clothing are great choices, plus a well-fitting hat that won't fly off easily. If the Texas sun is really shining, we also recommend a sun shirt to dip in the lake and stay cool. We also provide towels and sunscreen at the boat dock, as well as dry bags for your phone so you can snap a photo or two while you're exploring the scenic beauty of Lake Austin.
I've been kayaking before, what's something new I should try at Lake Austin?
If you're more experienced in kayaking (or if you've got a rowing machine at home) try rowing lessons on the water in our scull boat for an engaging lake experience. For those that have been paddle boarding before, a floating yoga lesson will challenge your balance as you move through poses from prone to standing.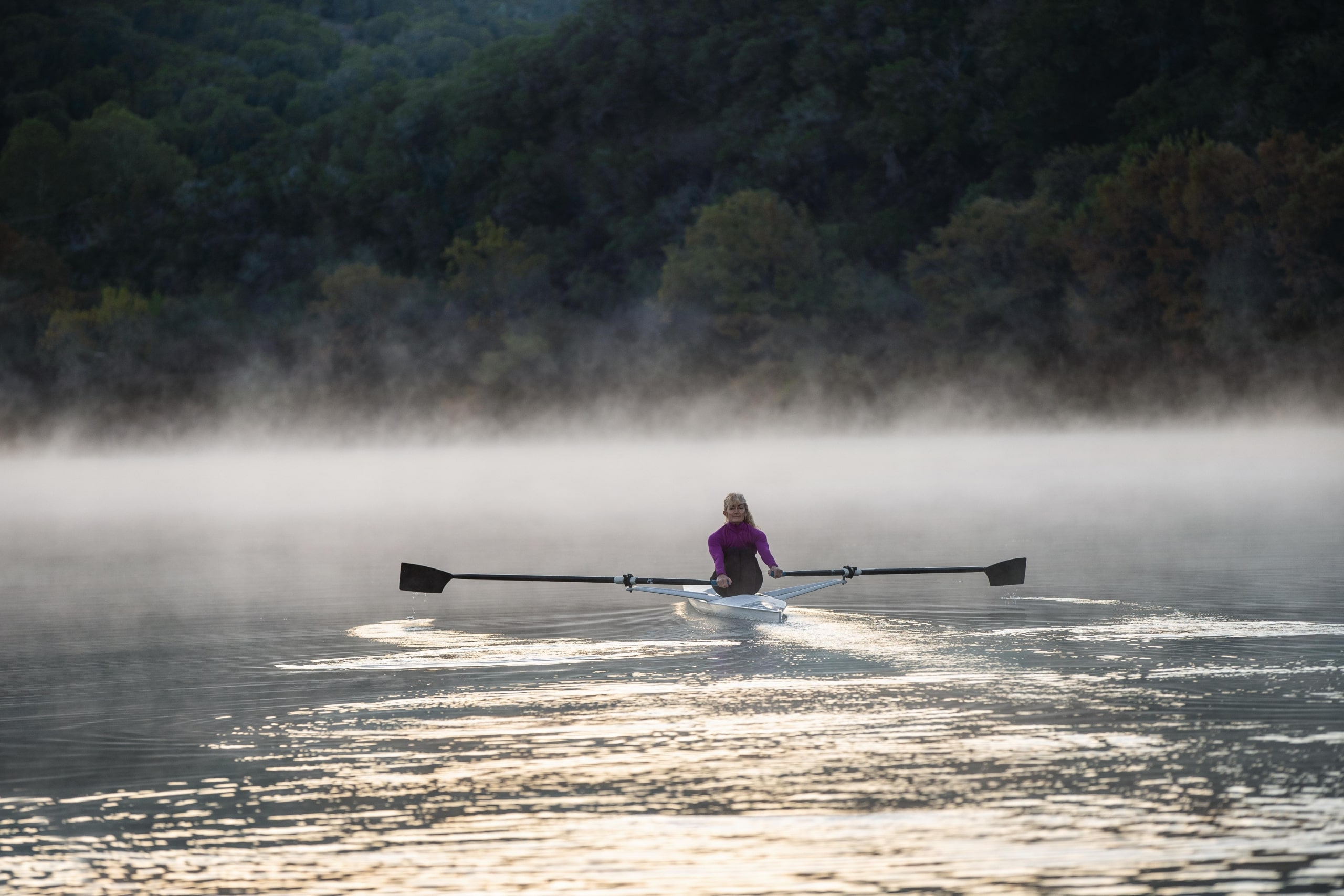 What are some staff-favorite lake activities?
Cindy Present, our Director of Wellness Strategy & Integration, is a big fan of wake surfing on Lake Austin. As a flow sport, it shifts your brain to a different state, removing cortisol and increasing dopamine for an experience that's not only fun, but also boosts your mental well-being. Another staff-favorite activity is sculling. In addition to all the physical benefits it brings, rowing also helps repattern your brain for improved mental capacity and neuroplasticity.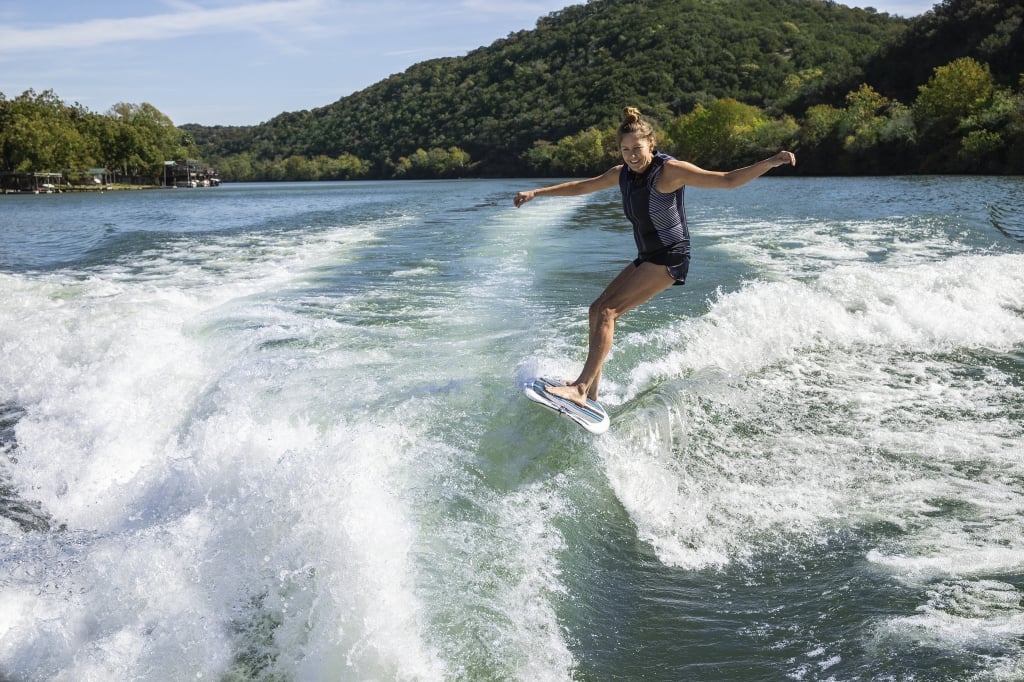 Check out our Activity Calendar for even more wellness experiences to make your Lake Austin stay unforgettable, and when you're ready to join us, our offers and packages make it easy to make the most of your stay.