Quiz: Find Your Ideal LakeHouse Spa Experience
October 7, 2021
Is your idea of pure relaxation a soothing massage using traditional techniques? Or perhaps it's trying something new on the spa scene? With over 100 incredible treatments at the LakeHouse Spa, the opportunities for exploring your personal well-being are almost endless. Take our quiz below to see which spa treatment suits your style.

What's first on your agenda for your first morning at Lake Austin Spa Resort?
A – Greeting the day on a nature hike
B – Alfresco yoga by the lake
C – Breakfast outside under the Lakeside Arbor
D – An extra long bath with the resort's amazing lavender bath and body products
Ready to blow off some steam? Choose how you'd relieve some stress.
A – Straight to the LakeHouse Spa for me
B – An Inspired Wellness session to really look inward
C – A cooking class with a guest chef
D – Getting out on the lake with a fun watercraft
When it comes to trying something new, you gravitate towards:
A – Something that leads me to be the best version of myself
B – I love anything that feeds my culinary passion
C – Something I can really treat myself to
D – Whatever gets me outside and on the move
Which resort moment sounds the most appealing to you?
A – Enjoying the tranquility of a picnic at Peace Point
B – Soaking the soothing comfort of the Blue Room before or after a spa treatment
C – Strolling through the garden in search of Monarch butterflies
D – Being down at the boat dock, trying out different watercraft
Choose a Lake Austin dish you'd love to try:
A – Golden Aura Salad at Aster Café
B – Free Range Chicken with parsnip, roasted honeycrisp apple, hazelnut romesco
C – Breakfast Bowl with smoked pecan meat, roasted fingerling potatoes, harissa aioli, sunny side up egg
D – Ahi Tuna & Watermelon with yuzu and black pepper vinaigrette
If You Answered Mostly A's:
Star of India
This Ayurvedic journey takes you towards detoxification, relaxation and balance, combining several techniques into one divine experience. Light body-brushing and an herbal body mask exfoliate and detoxify. A powerful combination of herbs and oils specific to your body type (dosha) work to strengthen the immune system and relieve feelings of stress and anxiety.
This Eastern Influence treatment also includes the renowned Shirodhara. An ancient Ayurvedic therapy used to restore an inner calm to the mind and balance to the nervous system. It begins with a gentle stream of warm herbal infused oil onto the mid-forehead to quiet the mind and soothe the senses, bringing you a deep state of relaxation. The oil is then massaged into your hair and scalp providing wonderful nourishment to your hair. The journey concludes with a warm herbal wrap and Marma (vital energy) points on the face.

If You Answered Mostly B's:
Gifts & Graces Massage
Addressing the person as a whole by utilizing energy work alongside body work, enables your therapist to address your body and mind during your session, bringing you back to center at the end of your treatment. This massage is perfect for those dealing with trouble sleeping, considerable stress, or an overactive mind.
If You Answered Mostly C's:
Espresso Fresco
One of our Signature Services. Purify and detox with our scrub scented with the notes of Coffee Arabica and Sarsaparilla combined with volcanic pumice. Sicilian Bergamot, Valencia Orange and Pink Grapefruit soothe the skin and psyche. From light to firm pressure, your personalized massage will include special focus on the feet and scalp to restore balance and ease tension.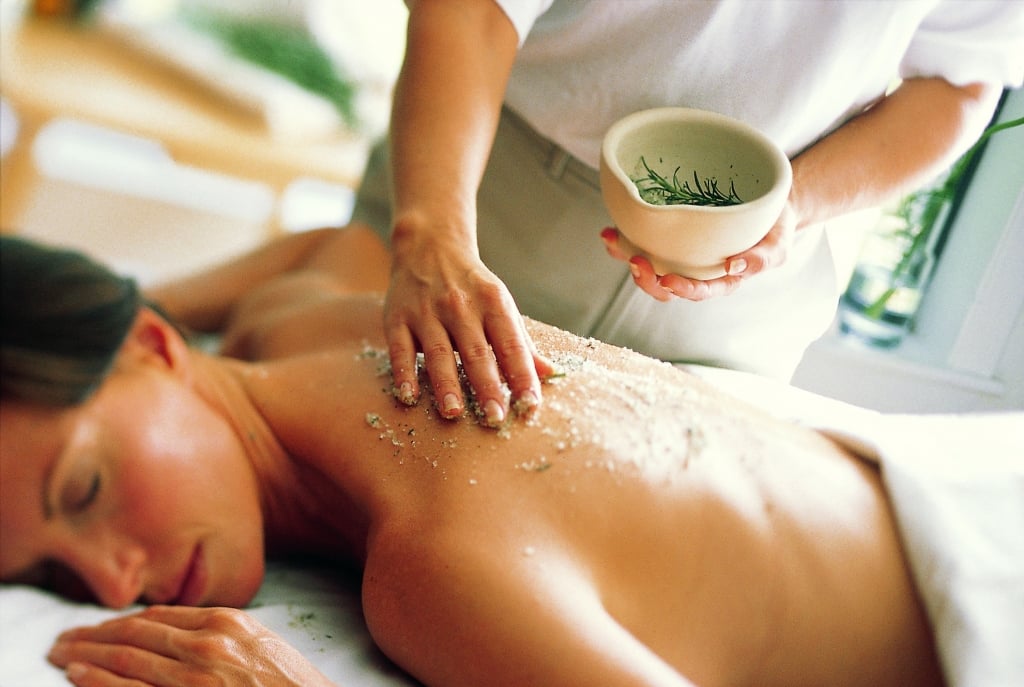 If You Answered Mostly D's:
AquaStretch™ | Myofascial Release
If you are experiencing pain, stiffness, or a limited range of motion, myofascial release in the water may be the remedy for you! This groundbreaking technique is a one-on-one assisted stretching session that involves the application of manual pressure to free muscle adhesions that restrict your flexibility and may cause pain upon movement. Thus unique treatment is performed in the warm, shallow, and soothing waters of the Pool Barn.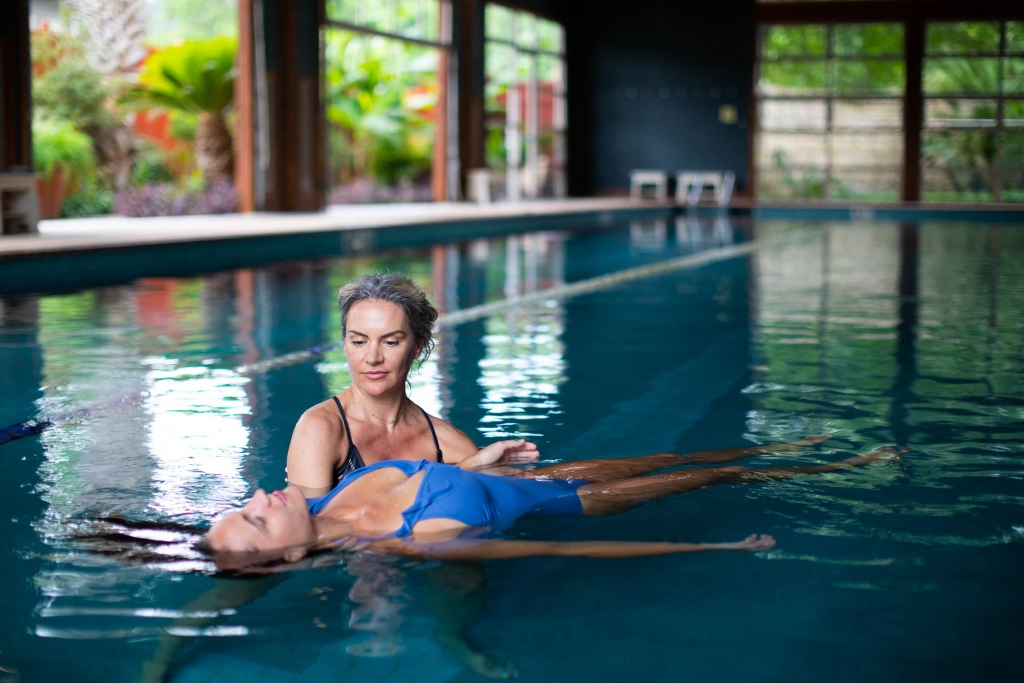 Ready to visit us? Browse our offers and packages, or get in touch and we'll help you plan the Lake Austin escape you've been waiting for.