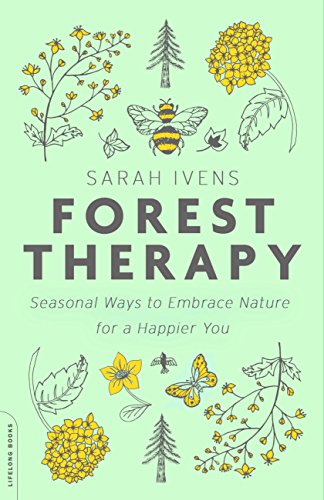 A Focus on Forest Therapy Day With Special Guest Sarah Ivens
Location: Activities Desk
9:00am
Sensory Forest Bath 
Sarah Ivens will lead the group on a walk around the nature trails of the property, explaining the benefits of forest bathing, giving tips, and sharing practices and rituals to be taken away. The focus will be on opening the five senses to nature, and reducing stress and anxiety.
1:00pm
Water Healing | A Quiet Meditation 
A quiet meditation next to water, awash with blues and greens, followed by Sarah Ivens leading a discussion about the power of water.
5:00pm
Book Chat 
Author of the bestselling Forest Therapy: Seasonal Ways to Embrace Nature for a Happier You.
Sarah Ivens is a journalist, certified life coach, and author of eight lifestyle and wellness books, including A Modern Girl's Guide to Getting Hitched and A Modern Girl's Guide to Etiquette. Ivens has a PhD in Global Humanities at the University of Louisville and is a contributor to The Daily Mail, The Daily Telegraph, Stella, Psychologies, Marie Claire, Glamour, The New York Post, and GQ. A Londoner turned Southern belle (with stops in Manhattan and LA), she now lives in Austin, Texas, with her family.