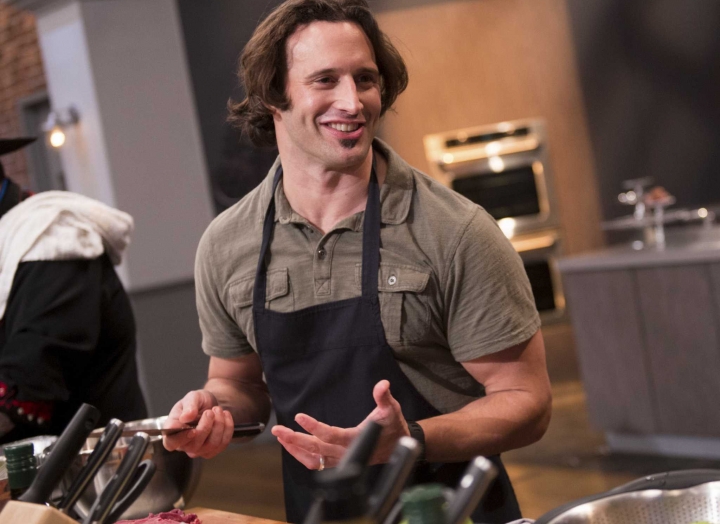 Aster After Dark | Sunday Supper | Guest Chef Luca Della Casa
Location: Activities Desk
Join Food Network Star runner-up and Executive Chef Luca Della Casa from NONNA Osteria Restaurant in San Antonio and Lake Austin Spa Resort Executive Chef Stephane Beaucamp for a gourmet Italian supper with wine pairing by William Chris Vineyards.
Menu:
Crostini with Rocket, Buffalo Burrata, Parma Ham, and Pine Nuts
Farmers' Market Vegetables and Bagna Cauda
Wine: Petillant Naturel Rose
Crab Salad, Texas Tomatoes & Peaches, Basil, Balsamic Reduction
Wine: Mary Ruth White Wine Blend
Oven Roasted Seabass, Peperonata Sauce, Jalapenos Arancini
Wine: THP Mourvedre
Rhubarb Semifreddo and Pistachio Cream with a Honey Madeleine
Wine: Cibola Cabernet Sauvignon 
Luca Della Casa is the Executive Chef/Owner of  NONNA Osteria, Silo, and Nosh in San Antonio.
The English translation of Nonna is "grandmother." Chef Luca Della Casa's inspiration for his dream restaurant comes from his family and traditional recipes passed on by his grandmother. It is chef Luca's goal to share that Italian family spirit and traditional flavors of northern Italy with modern flair.
"The inspiration for Nonna Osteria has always been the same," explains Chef Luca Della Casa. "I grew up in a big family where my Grandmother and Mom cooked huge Sunday suppers every week. When developing the menu, I pulled from those memories for inspiration, recalling family and friends at the table, the rich conversations, the kinship that came from those gatherings. It is our goal to mirror that spirit and share those traditional flavors of Northern Italy executed with a modern flair."
Starting at 7 pm at the LakeHouse Spa's Aster Cafe
Space is limited, please RSVP at 512.372.7341
Price is $65 per person for Resort Guests & $95 per person for general public
+ tax and service charges