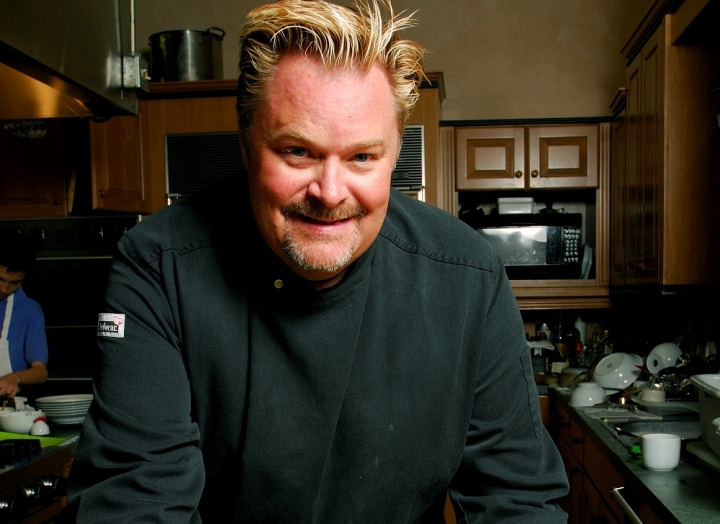 Aster After Dark | Sunday Supper | Guest Chef Johnny Vee
Location: Activities Desk
September 8, 2019, 7:00 pm - 9:00 pm
Join Special Guest Chef Johnny Vee, Creator and Director of The Las Cosas Cooking School in Santa Fe, and Lake Austin Spa Resort Executive Chef Stephane Beaucamp for a New Mexico supper with wine pairings.
Chef John "Johnny Vee" Vollertsen is director and creator of The Las Cosas Cooking School in Santa Fe, New Mexico—now celebrating its 23th year under his direction. His career in the hospitality industry has taken him from New York, through Sydney, Australia, and finally Santa Fe. He has taught cooking for over 20 years and enjoys a second career in food writing as a regular columnist for Su Casa Magazine and The New Mexican seasonal magazines, and as Dining & Food Editor for The Santa Fean magazine. John has hosted a Food Radio talk show called "Bits and Bites with Johnny Vee" on 1260 AM-KTRC. He also teaches regularly in Las Cruces, New Mexico at Kitchen Kraft.
John takes his show on the road and frequently participates in food events around the country including a recent stint at the Palm Springs Modernism Week where he and Victoria Price, daughter of Vincent Price, presented a seminar called, "Those Fabulous Foods of the 50's and 60's".  His first cookbook Cooking with Johnny Vee has just come out in its 2nd edition in hardcover with enhanced fonts. John is also a "Super Chef" mentor for the Cooking with Kids program in local elementary schools. John also mentors teenagers through the Teen Access program, an offshoot of the Teen Shelter USA, and recently set up a cooking program for the Boys & Girls Club of Hobbs, New Mexico.
MENU: The Lighter Side of New Mexico
Endive with Goat Cheese, Caramelized Onions & Red Chile Pecans
Baked Blue Corn Green Chile Rellenos with New Mexico Red Chile Citrus Sauce
Blackened Fish Taco with Jalapeno Slaw, Avocado Tomatillo Crema, Frijoles Burracho
Tequila Lime Mousse Berry Parfait
Starting at 7 pm at the LakeHouse Spa's Aster Cafe
Space is limited, please RSVP at 512.372.7341.
Price is $65 per person for resort guests.
$95 per person for general public + tax and service charges.