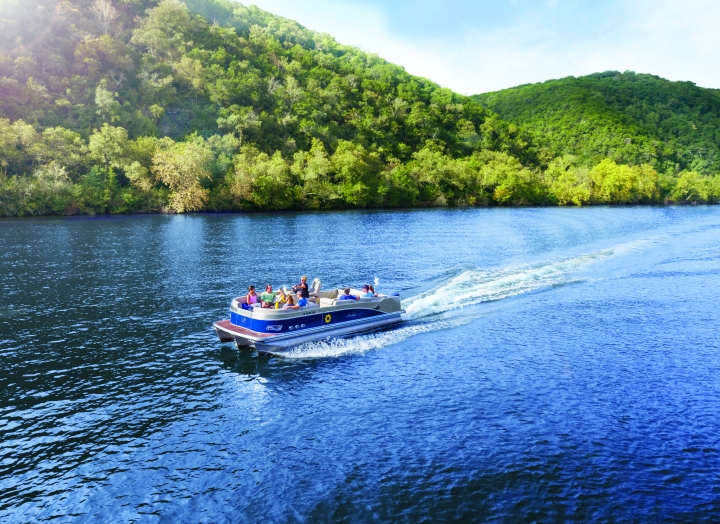 BIG Texas Sky Eclipse Day | Annular Eclipse on the Lake Boat Cruise
Location: Boat Dock
October 14, 2023 11:30 am
On Oct. 14, 2023, the new moon will look relatively small and, therefore, cover only 91% of the sun's disk as viewed from the narrow path of annularity that stretches from Oregon through Texas and beyond.
An annular solar eclipse happens when the Moon passes between the Sun and Earth, but when it is at or near its farthest point from Earth. Because the Moon is farther away from Earth, it appears smaller than the Sun and does not completely cover the Sun. As a result, the Moon appears as a dark disk on top of a larger, bright disk, creating what looks like a ring around the Moon. Let's look for the ring of fire!
Safety glasses will  be provided!