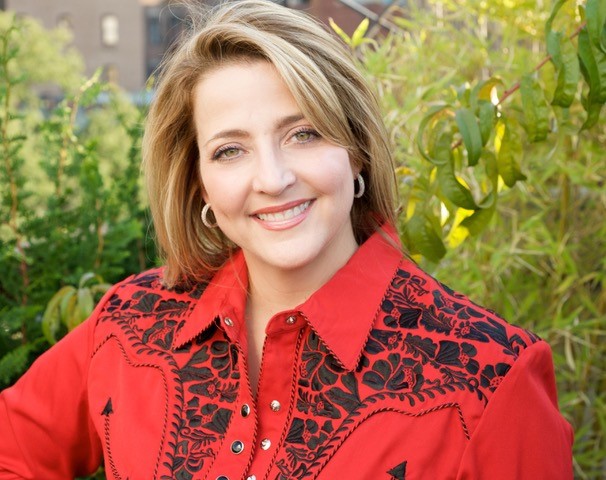 Culinary Demo | Girl at the Grill | Guest Chef Elizabeth Karmel
Location: Lake Kitchen
Sneak Preview:
Bloody Marie Tomatoes with Tajin
Spa Tacos: Grilled Skirt Steak and Shrimp with Chile-Lime Rub served with salsa, sliced avocado and cilantro
Ballotin Tasting
featuring the founder, Paul Tuell, assorted surprises and
Elizabeth's Espresso Martini and Boozy Chocolate Peanut Butter Milkshake!
North Carolina native Elizabeth Karmel, a.k.a. Grill Girl, is a nationally respected authority on grilling, barbecue and Southern food.  She consults with food and beverage and housewares companies on new product development, content, strategy, innovation, communications, media and public relations, and writes for the Associated Press and Forbes. The author of four acclaimed cookbooks.   She is the founding Executive Chef of Hill Country Barbecue Market in NYC, and Washington, DC, and NYC's Hill Country Chicken.  She developed the award-winning menu and flavor profiles from the meats to the sides and desserts for both restaurant concepts.   On July 4, 2012, The New York Times awarded Hill Country Barbecue Market NYC 2 stars—and it was the first barbecue restaurant in NYC to receive 2 stars. Elizabeth is the founder of the nearly two decade-old, gender-breaking GirlsattheGrill.com.