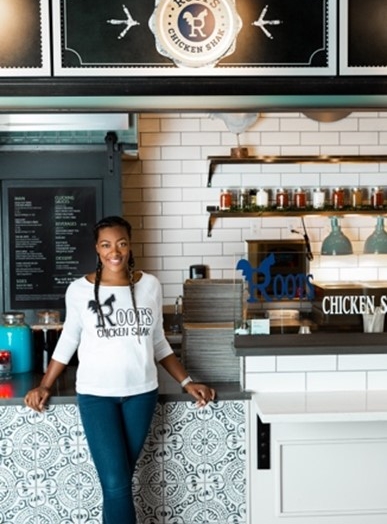 Culinary Demo | Chef Specialties | Guest Chef Tiffany Derry
Location: Lake Kitchen
Beaumont, Texas native Tiffany Derry is the founder of Tiffany Derry Concepts and co-founder of T2D Concepts, the Texas-based purpose-driven hospitality group behind Roots Chicken Shak, Roots Southern Table, and 'Shef Tiffany spice and apparel line. Denied from her first cooking job at the age of 15 because of her race and gender, Tiffany has risen her way through the culinary ranks to run her own restaurant concepts and cook for President Obama at the White House.
A fierce advocate for sustainable and nutritious food policies as well as gender and racial equity, Tiffany serves as a member of Les Dames d'Escoffier, and is a spokesperson for the James Beard Foundation's sustainability efforts.
Tiffany's enthusiastic personality and intelligence makes her incredible for television, which is why she has made appearances on and judged shows like Chopped, Chopped Kids, Top Chef, The Great American Recipe, Beat Bobby Flay, Tournament of Champions, The Great American Soul Food Cook-off, Bar Rescue, Top Chef Junior, Top Chef Amateurs, and more.