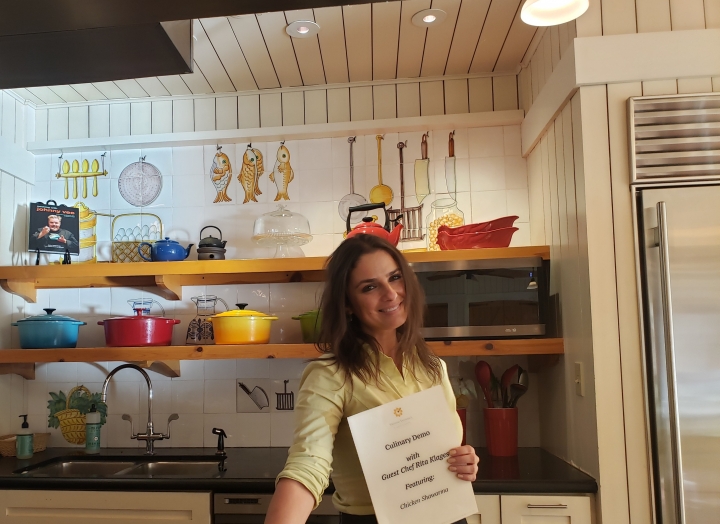 Culinary Demo | Healthy Mediterranean | Guest Chef Rita El Habr
Location: Lake Kitchen
December 26, 2022 3:00 pm
Sneak Preview:
- Roasted Salmon Spread
- Roasted Mediterranean Eggplant
- Roasted Artichokes Provencal
Rita is recognized for successfully bringing the best of Mediterranean cuisine to American homes and restaurants for the past 15 years. She built a reputation for using her diverse/ international background, her marketing efforts, and her strong communication skills to create fun events around the cooking experience for adults and children. She was born and raised on the Mediterranean by a long line of exceptional chefs who invited her into the kitchen at a very young age and taught her the importance of healthy, quality, and flavorful food. Her passion for food and cooking comes from her belief that one of the best ways to show love is to feed others.