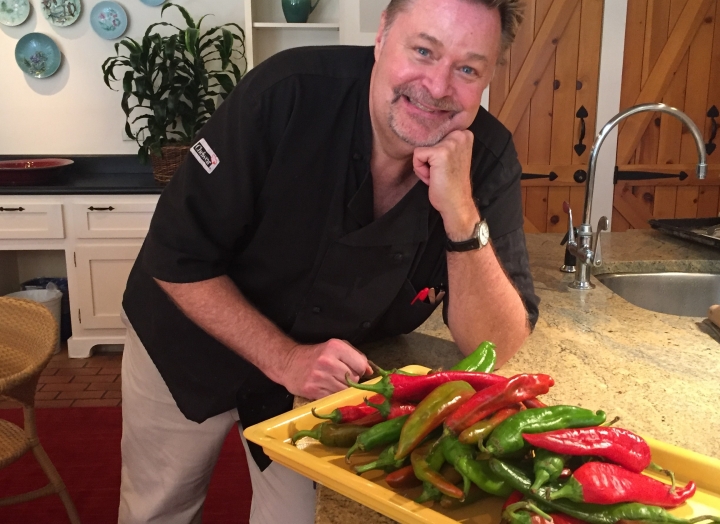 Culinary Demo | Modern New Mexican Cuisine | Guest Chef Johnny Vee
Location: Lake Kitchen
November 15, 2022 3:00 pm
Sneak Preview:
Tomato & Grilled Tomatillo Salsas
Chicken Barbacoa
Smoked Potato Salad
Santa Fe S'Mores with Red Chile Caramel & Mexico Chocolate Sauce
Chef John "Johnny Vee" Vollertsen is director and creator of The Las Cosas Cooking School in Santa Fe, New Mexico- now celebrating its 21st year under his direction. His career in the hospitality industry has taken him from New York, through Sydney, Australia, and finally Santa Fe. He has taught cooking for over 20 years and enjoys a second career in food writing as a regular columnist for Local Flavor, Su Casa Magazine and The New Mexican seasonal magazines, and as Dining & Food Editor for The Santa Fean magazine. Recently Johnny started writing for New Mexico Magazine as freelancer. He also teaches regularly in Las Cruces, New Mexico at Kitchen Kraft.