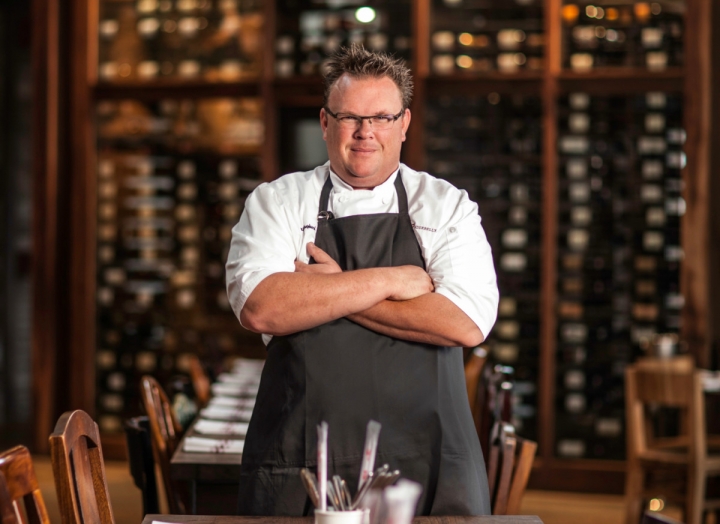 Culinary Experience | Asian Fusion | Guest Chef Chris Shepherd
Location: Lake Kitchen
October 19, 2019, 2:00 pm - 3:30 pm
Menu:
Butternut Squash with Bacon Chile Jam
Vietnamese Fajitas
Jap Chae
Midwest-raised, James Beard Award-winning Chef Chris Shepherd has helped change the landscape of the Houston culinary scene since opening Underbelly in 2012. He built the restaurant to support the Houston food community and its suppliers by buying local and drawing inspiration from the people and cultures that live in the city. Thanks to Chris' vision and passion, Underbelly was a James Beard Award semifinalist for Best New Restaurant, was named one of the best new restaurants in the country by Bon Appetit and Esquire and was named one of 38 essential restaurants in America by Eater. Chris was named one of the 10 Best New Chefs in America by Food & Wine in 2013 and was then awarded the 2014 James Beard Award for Best Chef: Southwest.
In 2017, Chris opened One Fifth, a five-year restaurant project that changes concepts every year. He closed Underbelly in March 2018 to convert the building into Georgia James, his take on a steakhouse. He also opened UB Preserve as his culinary interpretation of Houston's evolution. He continues to tell the story of Houston food, but without limitations of locality and whole animal butchery. He formed Underbelly Hospitality in 2018  to preserve the ethos of Underbelly—learning about diverse cultures through food.
Chris began his fine dining career at Brennan's of Houston, where he spent seven years in the kitchen and then ran the wine program for two. He left Brennan's in 2006 to open Catalan Food & Wine, which was named one of Esquire's Best New Restaurants in America that same year.
Chris' foundation Southern Smoke has donated more than $1 million to both the National MS Society, in honor of his friend who lives with multiple sclerosis, and those in the food and beverage industry affected by Hurricane Harvey and other crises.