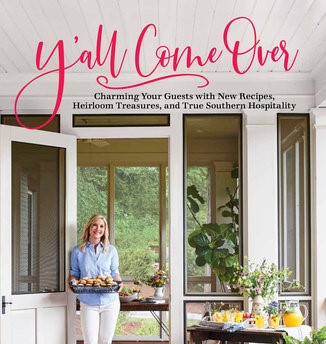 Culinary Demo | Y'all Come Over! | Guest Chef Rebecca Lang
Location: Lake Kitchen
Sneak Preview:
Cava-Mint Pomegranate Sippers
Arugula Salad with Pepper Jelly Vinaigrette
Rosemary Biscuits with Ham and Red-Eye Aioli
Y'all Come Over is an invitation to embrace your inner host, prepare delicious plates, and create a fun, comfortable setting for any occasion with confidence and style. Foolproof recipes for fresh, new Southern classics and timetables make menu planning a breeze. From putting together the invite list to using family treasures to create a beautiful table to stocking the bar for every budget and preparing a memorable meal in the kitchen, Rebecca Lang walks you through each step and offers friendly advice for every gathering and age group.
Rebecca Lang is a ninth-generation Southerner and the author of seven other cookbooks. She has appeared on the Food Network as a judge for Chopped Junior, cooked at the James Beard House, and has been featured in more than 50 nationally televised Southern Living food segments. Lang has been featured in the Wall Street Journal, the Los Angeles Times, the Atlanta Journal-Constitution, the Washington Post, Glamour, and Fitness magazines.