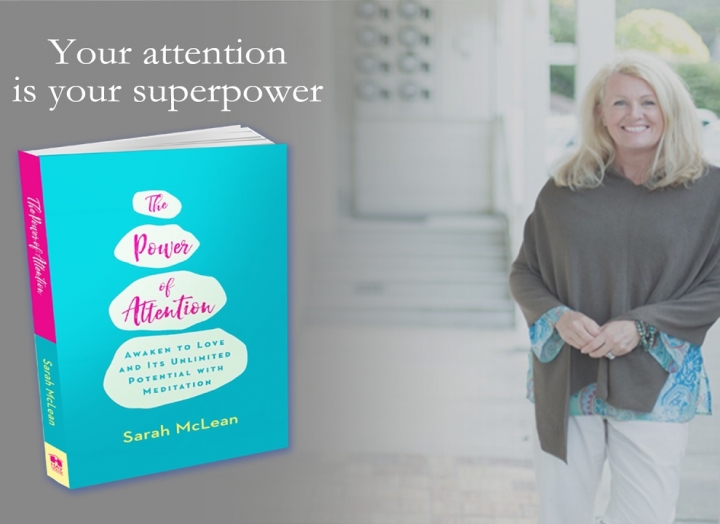 Just Breathe Week | Getting Out of Your Own Way | Guest Sarah McLean
Discover new ways to be kinder to yourself by incorporating a more self-honoring internal dialogue. With mindfulness as a way of being, you'll being to become more aware of your inner dialogue and may discover habits of mind that keep you stuck and stressed, such as comparing yourself to others and negative self-talk. You'll learn a tool that will keep you from falling back into old, patterns that limit you: a simple self-inquiry process to help you get unstuck from beliefs so you can be empowered to move forward to manifest your desires. You'll also develop affirmations that will replace the beliefs that hold you back and be guided into a modern version of an ancient compassion meditation practice which will reveal to you how you can best love yourself as well as others.
Sarah McLean is known for her gift of making meditation and mindfulness accessible to everyone. She loves to coach the spa-goers at Lake Austin Spa Resort and help them to find more peace and happiness through these and other contemplative practices. She's a sought-after speaker and the best-selling author of "Soul-Centered: Transform Your Life in 8 Weeks with Meditation", "Simple, Easy, Everyday Meditation" and "The Power of Attention: Awaken to Love and its Unlimited Potential with Meditation", released by Hay House. She's also founding director of the Meditation Teacher Academy in the spiritual mecca of Sedona, Arizona. She has been featured in the New York Times, CNN, Forbes, and Prevention Magazine and her work is endorsed by a myriad of popular thought leaders including Deepak Chopra and India Arie. Find out more about her at www.McLeanMeditation.com.