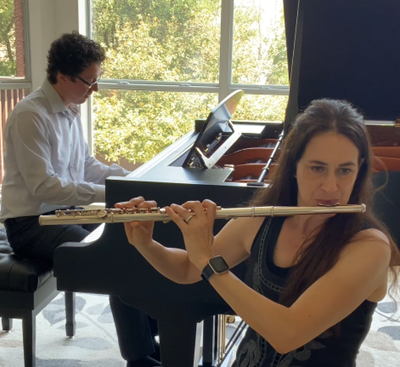 Live Music | Jazz on the Lake | Guest Musicians Josee and Alex Heroux
Location: Lake Lounge
Josee and Alex are French Canadian college sweethearts that were drawn together by their love of music. As an accomplished Actuary, Alex's passion and favorite hobby is the piano. Being introduced to his instrument at the age of 6, he enjoys performing live as well as creating musical arrangements.
Greatly inspired by her husband, Josee studied the flute with renowned teachers over the last ten years. Former neuropsychologist, Josee is a certified yoga teacher that loves to provide unique experiences for the Resort's guests as well as finding creative ways to share music that inspires them to greater well-being.
During this evening, Josee and Alex will be performing jazz standards composed by Antonio Carlos Jobim, Miles Davis, Bill Evans, Ray Charles, Erroll Garner, George Gershwin and more.