Meet the Friendly Faces of Lake Austin Spa Resort
Our team is not only warm and friendly, but they are highly-trained with a wealth of experience—some with more than 30 years of service. We take great pride in providing a high level of personal attention during your stay. Get to know us before you arrive.

Janis Claphoff
Managing Director
Janis oversees all aspects of operations at Lake Austin Spa Resort. With over 30 years of experience in luxury hospitality and a Masters Degree in Organizational Management from Antioch University in Santa Barbara, Janis's primary focus is providing excellent customer service. Previously at Ojai Valley Inn and Spa, Halekulani Hotel and San Ysidro Ranch, Janis joins our team ready to provide an atmosphere where innovation thrives.

Jeff Holland
Director of Sales & Marketing
Jeff joined the resort's 220-member team in March 2018, and brings over 20 years of experience with a strong emphasis in the luxury hospitality industry.
As Director of Sales and Marketing, he oversees all aspects of marketing for our 40-room resort as well as the 25,000-square foot LakeHouse Spa.

Stephane Beaucamp
Executive Chef
Chef Beaucamp brings together clean, fresh, sensible, and flavorful foods, artfully prepared to please a variety of palates. Flavor profiles combine organic herbs and vegetables from our on-site gardens and locally sourced ingredients, all with a sophisticated French flair. Previously, Chef Beaucamp has prepared meals for Charlize Theron, Elton John, Renee Zellweger, Adrien Brody and Nicole Kidman.

Robbie Hudson
Director Of Programming
Mingling with celebrity chefs and chatting with New York Times best-selling authors is a daily occurrence for our Director of Programming. Robbie goes to great lengths to find inspirational and educational speakers and guest presenters for programs like Culinary Experience, and the new Artist Series. She brings a wealth of knowledge that spans 26 years and is always on the hunt for interesting topics for our guests.

Cindy Present
Director Of Fitness & Activities
Cindy's love for the lake is apparent in all things she does. Cindy has pursued a lifetime of sports and fitness with a contagious spirit for water, the outdoors, and motivating others. She also understands the mental, emotional and physical power that nature and water has on personal wellness. She has Masters Degrees in Health Promotion and Journalism from the University of Texas at Austin, and has been working with resort guests for 27 years.

Paul Smith
Expertise: Traditional Fitness, Yoga & Meditation, Mobility and Stability Assessment, TRX Suspension, Foam Roller, Pilates Matwork & Reformer, Resting Metabolic Rate Testing and Tarot Readings
Certifications: ACSM Registered Clinical Exercise Physiologist & Certified Health Fitness Specialist, Yoga Alliance Experienced Registered Yoga Teacher (500 hours), IAYT Certified Yoga Therapist, FMS Functional Movement Screen Provider, TRX Suspension Training, TriggerPoint Myofascial Compression Techniques, Physical Mind Pilates Matwork 101 and Ayurvedic Institute Home Study Program
Personal Wellness Philosophy: "Stay active by doing fun things!"

Kamaryn Watters

Anne Marie Herring
Expertise: Yoga and Meditation, Flexibility Training and Stand-up Paddleboard Yoga
Certifications: 200-hour SmartFlow Yoga Teacher Certification from Annie Carpenter
Classes: SUP Yoga, Yoga Basics | Discussion and Practice, Feel Good Yoga, Pranayama | Meditative Breathing, Gentle Flow Yoga, Functional Freestyle, Yin Yoga, Yoga Nidra Meditation.
Personal Wellness Philosophy: "Focus on improving the health of your body and then the wellness of your mind, your relationships, and your life will follow."

Anja Seth
Expertise: Hiking, PiYo, Cycle, Stretch, Personal Training, Kayaking, Stand-up Paddleboard, Cardio, Balance and Core
Certifications: ACE Group Fitness, PiYO, Pound, RPM, Silver Sneakers and Functional Movement for Older Adults
Personal Wellness Philosophy: "Sleep well, eat well, stress less."

Nandi Eve
Expertise: Swimming, Hiking and Stand-up Paddleboard
Certifications: STA Swimming Teacher Certificate Level 2
Personal Wellness Philosophy: "Keep moving! It will keep you young."

Kim Patty
Expertise: Swimming, Hiking and Stand-up Paddleboard
Certifications: STA Swimming Teacher Certificate Level 2
Personal Wellness Philosophy: "Keep moving! It will keep you young."

Julie Wylie
Expertise: Nia Technique, including Nia 5 Stages and Aqua-Nia
Certifications: Certified Black Belt Nia & Nia 5 Stages Instructor and Certified Green Belt Next Generation Nia Trainer
Personal Wellness Philosophy: "It is the accumulation of many small acts of self kindness that can affect the greatest change."

Donna Minshew
Expertise: Tai Chi
Experience: Studied Tai Chi for 9 ½ years under Master Stan Rossi and has taught for 6 ½ years. Earned numerous gold medals from national and international Tai Chi tournaments.
Personal Wellness Philosophy: "The key to true wellness is a fit mind, body and spirit."

Monica Gutierrez
Expertise: Water Fitness Specialist and AquaStretch (myofascial release technique) Facilitator and Trainer
Experience:
Pioneer of Aquatic Exercise Programs in Mexico.
28 years of experience as an Instructor, Trainer and International Conference Presenter in Mexico, Spain and the United States.
10 years as a Specialist Trainer for the Aquatic Exercise Association (AEA) providing certifications to instructors.
Translation of the Aquatic Fitness Professional Manual by AEA (first and second editions) to the Spanish language.
Owned a fitness facility and aquatic center in Monterrey, Mexico
AEA Provider for Continued Education Credits.
Certifications: AEA Certified Group Instructor, AEA Provider, AquaStretch Facilitator, AquaStretch Trainer, AFAA Group Exercise Instructor, Cooper Institute Certification, ACE Group Fitness Instructor, Bachelors Degree in Public Accounting.
Personal Wellness Philosophy: Smile daily and keep moving.

Jay Hiller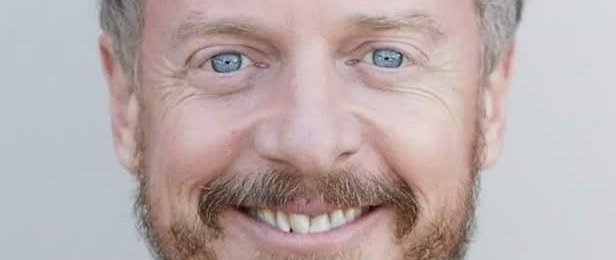 David Robbins

Shannon Wise
Expertise/Experience: Shannon received her education from Louisiana State University and completed an internship at Louisiana Tech University.
She has over 16 years of experience in all areas of nutrition in the settings of clinical, wellness, consulting, teaching and public speaking.
Certifications: Registered Dietitian and Nutritionist, Licensed Dietitian and Nutritionist
Personal Wellness Philosophy: Food should be enjoyed, not feared! A positive relationship with food and learning to listen to your body can greatly improve your health and well-being. Eat well to live well!

Stacie Brock