Boat Cruise Spotlight
July 13, 2022
It's clear as soon as you arrive at Lake Austin that we love to get out on the water—and we encourage our guests to do the same! Our personal watercraft, including paddleboards and kayaks, are always fun to take out for a spin, but we also offer a whole host of boat cruise experiences that show you more of Lake Austin from a fresh perspective. Check out some of our favorite boat cruises below.
Luxe Water Taxi
Relax and enjoy—no traffic, no hurry, no worry—before you even get to our resort. Arrive via our Luxe Water Taxi service and you'll feel a world away from your everyday as soon as you step on board. Planning a staycation? We can pick you up from downtown Austin, Pennybacker Bridge, and several other locations in the Austin area. Flying in to stay with us? We also offer a water taxi pick up and drop off spot just 15 minutes from Austin-Bergstrom International Airport.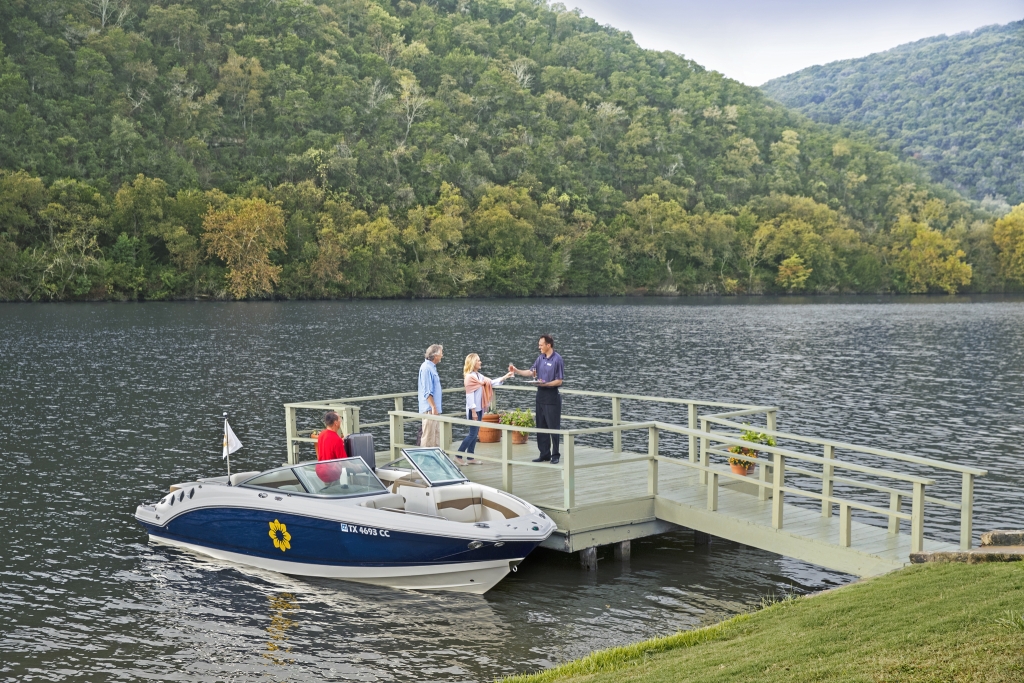 Wine Cruise
Raise a glass to true relaxation with our wine cruise. Snack on delicious chef-prepared bento boxes as your captain takes you down the lake past lush nature preserves, peaceful parks, and mansions perched up in the hills. We offer this cruise all year, but it's most popular in summer when guests can grab a raft or tube, hop into the water, and spend some time floating along Lake Austin.
Guided Fishing Outing
Join our resort fishing guide for a unique opportunity to fish the abundant waters of Lake Austin, either as a part of a group or during a private session. Start with a fly casting clinic (your choice of on land or on the water), then spend time reeling in stripers, wide-mouth bass, and catfish. If you're lucky enough to land a big one, we'll grab a picture with your prize before you release it back to the lake.
Boat and Float Picnic
If you've been making the most of all the incredible activities, events, and classes offered at our resort, this Private Experience is perfect for taking some time to really relax, reset, and let all your stresses drift away. Offered from the morning through to the early evening, choose the time that's right for you and we'll cruise out to a tranquil place on the lake, then drop anchor for a peaceful picnic and time to float on the watercraft of your choice.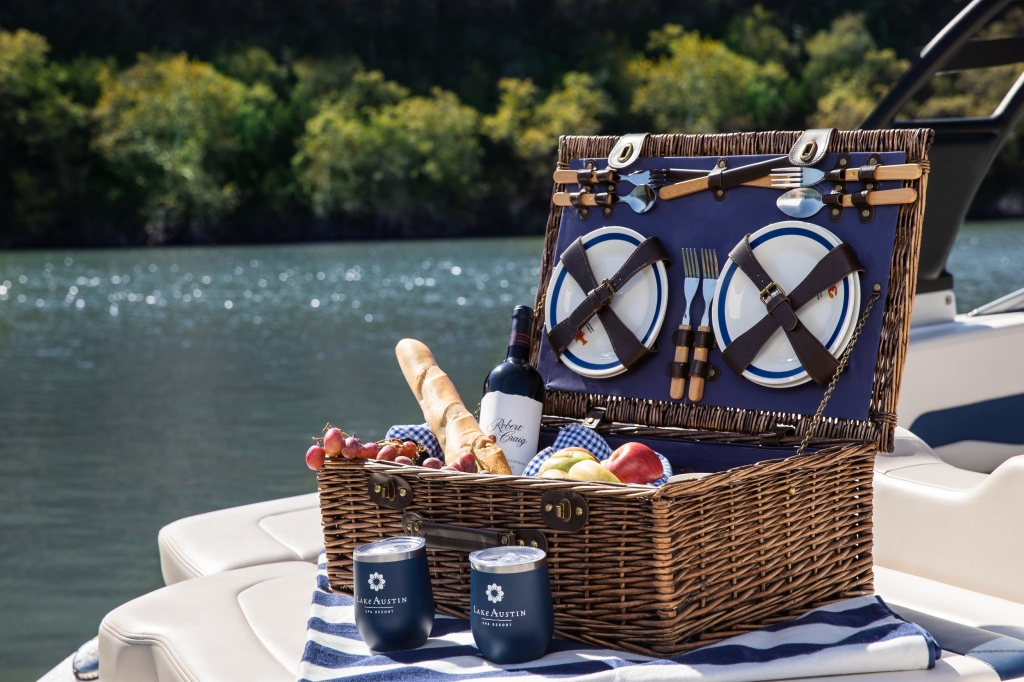 Private Charters
Have something specific in mind? With our private boat charters, you can choose the boat and the activities that fit your style. Perhaps you'd like to take a group out on our pontoon boat to cruise past some spectacular homes that line the shores of Lake Austin with a glass of wine in hand. Or maybe zooming up the lake on our surf boat for a water skiing adventure is more your speed. Whatever you choose, your dedicated captain will take the stress out of driving and act as your personal sommelier—or sport director.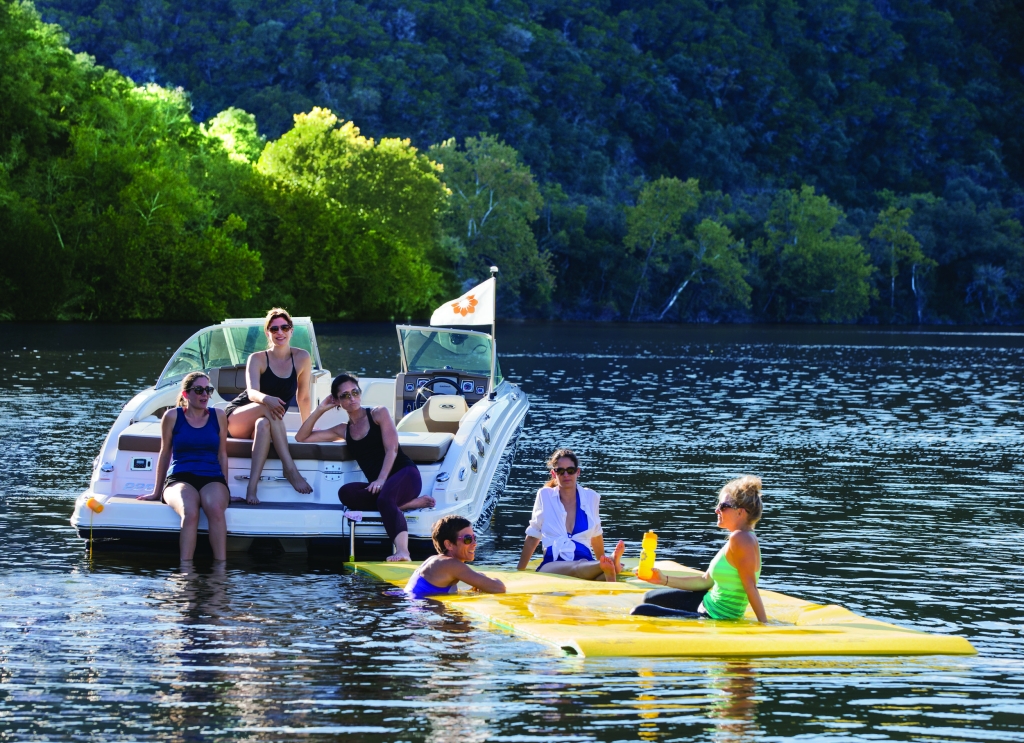 Check out our Activity Calendar for even more wellness experiences to make your Lake Austin stay unforgettable, and when you're ready to join us, our offers and packages make it easy to make the most of your stay.