Discover our New Activities & Programs for 2021
January 25, 2021
As we enter a new year full of possibilities and promise, we're excited to announce the latest activities and experiences we have planned for 2021. This winter, we're all about returning to wellness. To what matters most. To what nourishes our mind, body, and spirit. With that in mind we've created moments that bring real meaning, that connect you with yourself and your natural surroundings, and that allow you to anchor in to a feeling of 360 wellness. Take a look and see what awaits when you visit US News' #1 All-Inclusive Texas Resort.
Full Moon Paddle & Prosecco
Discover magic that can only happen when you're truly present in the moment on our Full Moon Paddle & Prosecco outing. Each month at the full moon, we'll depart at dusk for a paddle under sparkling skies, complete with glow sticks for you and the water craft of your choice. Paddleboard, kayak, pedalboard, hydrobike, whatever you like! Get out and discover the calm and tranquility of Lake Austin by the light of the moon and the soft light of your glow sticks.
When you return to the Boat Dock, you'll be greeted with a glass of bubbly prosecco and, if the full moon falls on a Friday, the sounds of live music. Each Friday, Songs and S'mores by the Shore brings you an evening of live music from Austin's best local artists. Our lineup includes Michael Gonzalez, the lead vocalist and guitarist of Austin's famed acoustic cover band Jukebox Heroes, who sing everything from classic rock to Americana, and Motown to 80's favorites.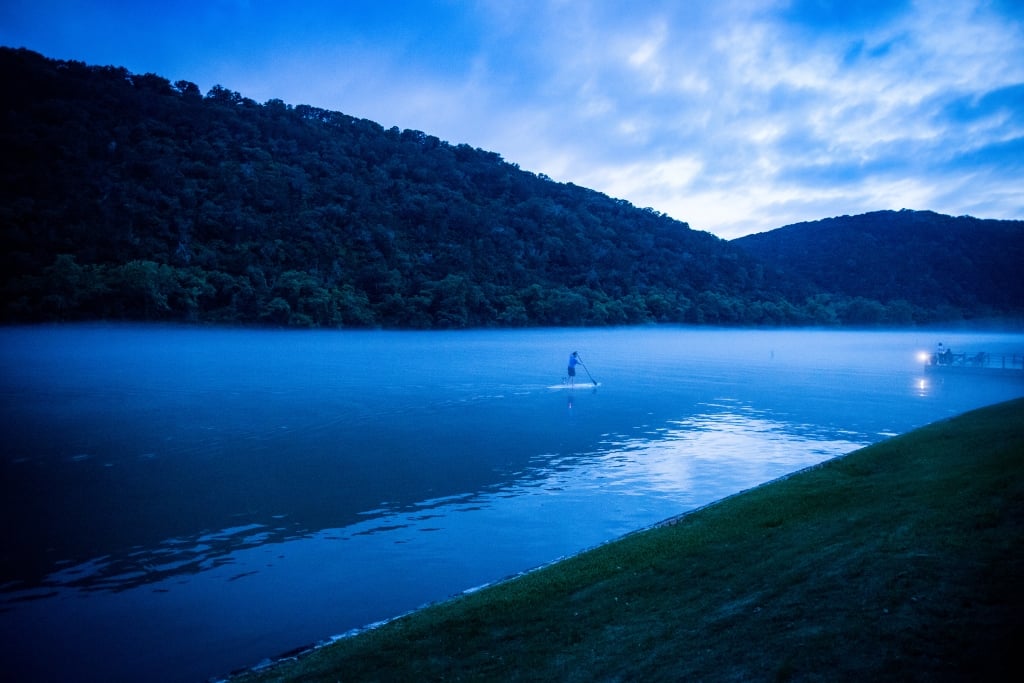 Hybrid Fitness
An emerging trend for 2021? Hybrid fitness. Blending two distinct exercises that work towards the same goal, this new discipline brings multiple approaches to focus on strengthening and supporting one targeted area of the body.
Join us for our Hippy Hour class that begins with 30 minutes of Zumba to warm up your hips, followed by 30 minutes of yoga designed to improve hip flexibility. Feel like you'd just like to sweat it out at Zumba, or maybe you're more drawn to yoga? No problem! We encourage our guests to engage in exactly what interests them, and welcome you to take part in a portion of the class or the whole hour. Check out our Activity Calendar for more hybrid fitness classes.
Morning Yoga Alfresco
Start your day with a gentle morning flow where wellness meets the water on our Yoga Dock. January through March, cooler air temperatures give rise (quite literally) to ethereal steam swirling and lifting off the water as the sun rises over the Texas Hill Country. Take some time to look inward, and find that focus we've all been searching for this past year.
Offered three times a week, this class provides the perfect time to set your daily intentions and mindfulness while generating full-body circulation, mobility, and flexibility. All levels welcome!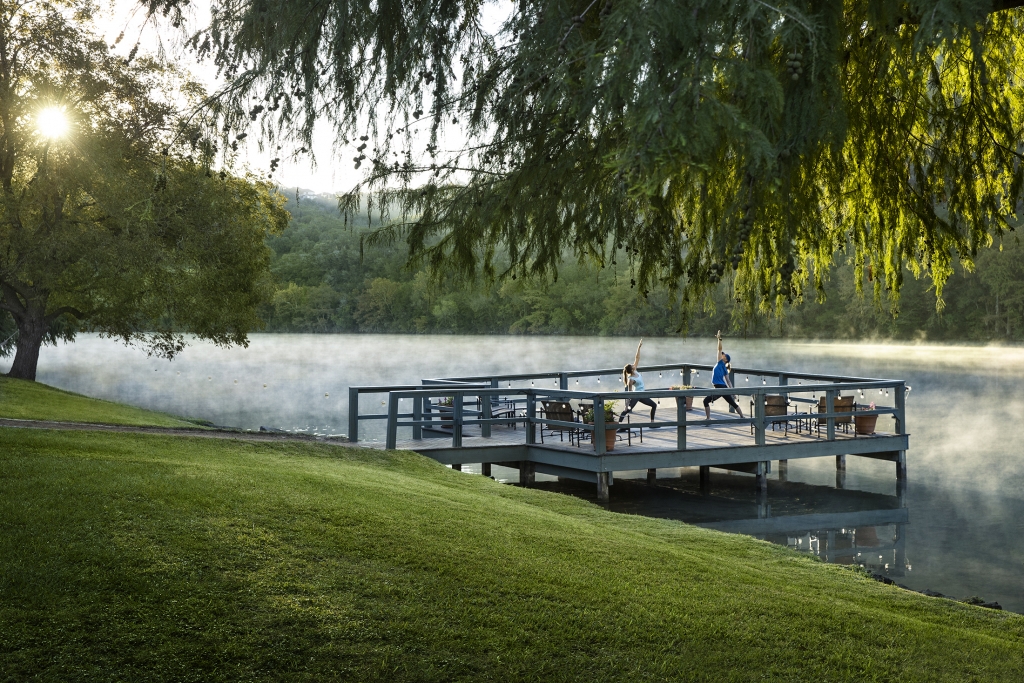 Creative Arts Classes
Getting creative brings a whole host of benefits to our mental and emotional wellbeing, including improving cognitive function, memory processing, and problem-solving abilities. In the last year, finding creative outlets to manage boredom, stress, and anxiety has been increasingly popular, and this year, we're offering all kinds of ways for you to flex your creative muscles when you visit us.
Besides our always-popular culinary classes, explore self-discovery with small group classes such as fun with watercolor, rock painting, beading, photography, and personal mandalas. Leaning towards more literary pursuits? Bestselling authors will be joining us throughout the year to share how they embark on their creative writing journeys.
Check out our Activity Calendar for even more gift inspiration, and when you're ready to join us, our Return to Wellness offers make it easy to make the most of your stay. Curious about our safety protocols? Learn all the ways we work to ensure the wellbeing of our guests and staff here.