Spring Quinoa Salad
April 4, 2019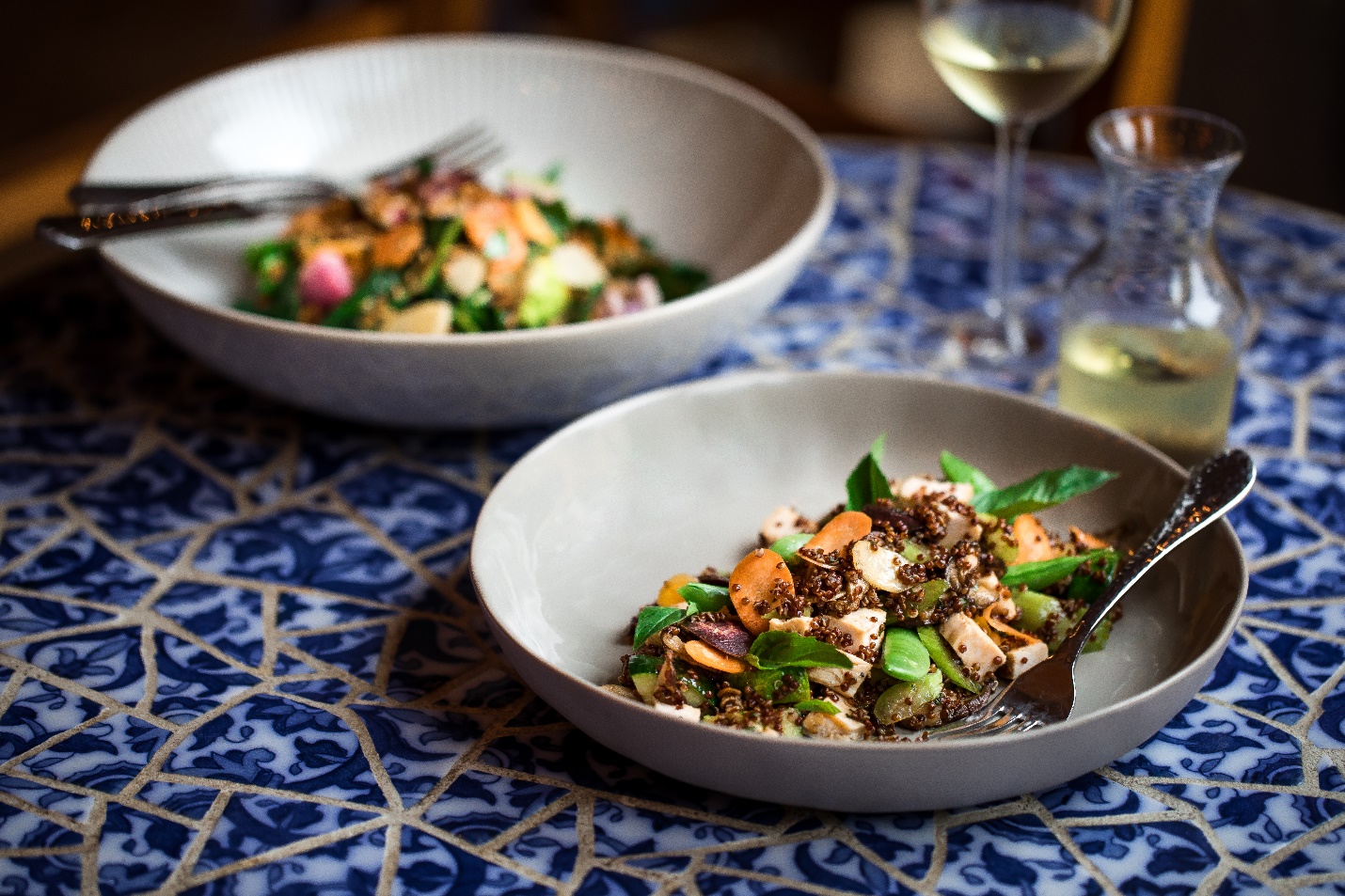 INGREDIENTS
4 tablespoon Olive oil
4 green asparagus, sliced
1 garlic clove, finely minced Kosher salt and pepper
1 tablespoon lemon Juice (from 1/2 lemon)
1 teaspoon tahini
1 teaspoon chopped chives
1 teaspoon chopped parsley
1 cup cooked red quinoa
1/3 cup blanched and peeled fava beans
1 ounces red grapes, halved
1 orange, peeled and finely sliced
3 pink radishes, finely sliced with a mandolin
1 ounce crumbled goat cheese
A few radish shoots or micro greens for presentation
DIRECTIONS
In a pan, heat 1 tablespoon olive oil over medium heat. When warm, add the asparagus. Cook for 1 minute, stirring.
Add the garlic and cook for one more minute the asparagus need to stay crunchy. Transfer to a bowl and leave to cool. Season with salt and pepper; set aside.
In a small bowl, whisk together lemon juice and tahini. Season with salt and pepper.
Add 3 tablespoons olive oil and whisk to emulsify. Add 3/4 of the mixed herbs and set aside.
To assemble the salad, in a bowl, toss together the quinoa, fava beans, and asparagus. Add the grapes, orange, radishes, goat cheese.
Toss with the dressing.
Plate the salad and garnish with extra fresh herbs, micro green or radish shoots.
Want to learn more about our focus on conscientious cuisine? Click here.