Mindful Nutrition

Conscientious Cuisine
Lake Austin's Leading Dining Experience
Discover the difference in Lake Austin Spa Resort's dining opportunities, where delicious flavors are just the beginning. Led by Executive Chef Stéphane Beaucamp, the resort's lakefront dining room and Aster Café specialize in French influences with local inspiration to cook up healthy, flavorful creations you'll remember long after the dishes have been cleared. Whether you're participating in a chef-led cooking class or indulging in one of the three meals included in your overnight stay, you'll find satisfaction is best served by the water.

Delicious Resort Dining
The healthy and conscientious cuisine at Lake Austin Spa Resort gets rave reviews from guests and media alike. Our breakfast, lunch, and dinner menus change seasonally while also offering a wonderful variety of daily specials—providing return diners an exciting new experience with every visit.
The resort dining room serves breakfast, lunch, and dinner daily. The beverage bar is available 24 hours a day.

Dine at The Aster Café
The elegant Aster Café offers a gourmet menu to complement your luxurious surroundings. We welcome guests who are dining alone or with friends. For diners hoping to build new relationships, enjoy open seating at the Friendship Table.
Both overnight resort guests and LakeHouse Spa day guests are welcome to enjoy a dining experience at the Aster Café.
Our Culinary Philosophy
Treat yourself to the taste of "conscientious cuisine." With this philosophy in mind, we are thoughtful and intentional in the selection of our ingredients, putting flavor, balance and nutrition at the forefront of the palate. Whether grown in the area or from our very own organic gardens, our celebrated ingredients are sourced locally to gratify your appetite and appreciation for the Texas Hill Country.
Chef-Led Cooking Classes
From regionally focused to dish-specific, Lake Austin Spa Resort's cooking classes are one of our most popular activities led by Executive Chef Stéphane Beaucamp, as well as a rotating menu of guest chefs. In addition to new culinary skills, Beaucamp notes that small class sizes allow chefs the opportunity "to really connect with guests and provide personalized service."
Learn More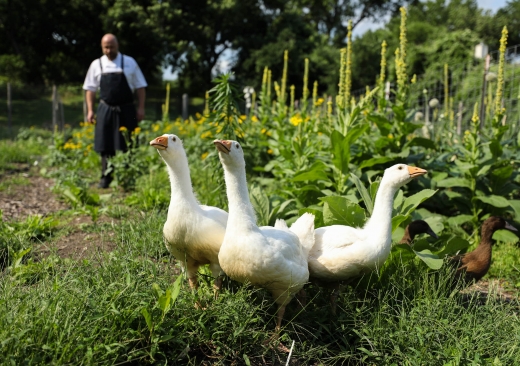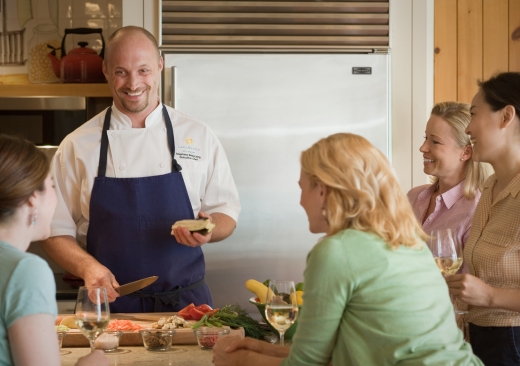 Complimentary Room Service
Spend a little extra time savoring the comforts of our lakeside accommodations when you order room service from the carefully crafted menu found in your room.
Room Service is available 7 a.m. – 9 p.m. at no additional charge.

Wonderful Wine List
Hand-selected to best pair with our seasonal menus, our balanced wine list consists local Texas selections in addition to reds, whites, rosés and bubbles sourced from California, Oregon, Argentina and France. Personally chosen for every dining palate, our worldly wine selection underscores the philosophy that moderation, not deprivation, is the key to a healthy lifestyle. We also offer refreshing mixed drinks from Austin Cocktails.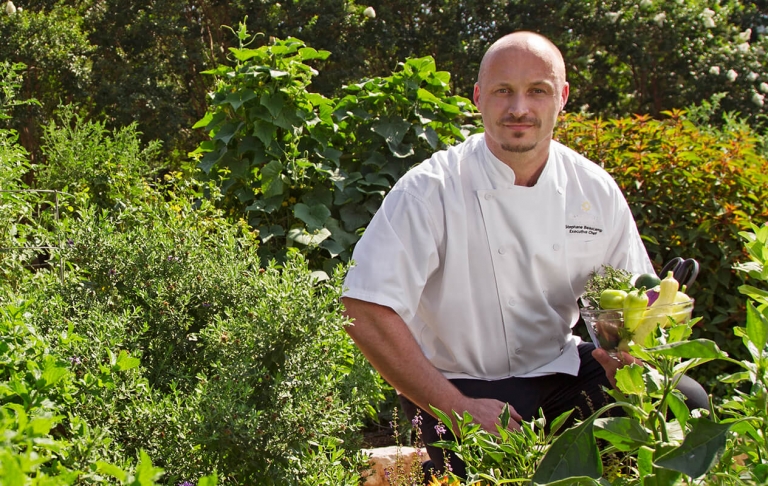 Get to Know Executive Chef Stéphane Beaucamp
Q: What inspired you to go into the culinary industry?
A: I always had an interest in cooking, but after spending the summer vacation in Normandy at my uncle's hotel and restaurant, I told my mom that I wanted to be a chef. She wasn't excited at first, but gave me all her support and found the best culinary school and wrote a letter to Master Chef Claude Barnier from the Plaza Athénée to have me as an apprentice there.
Q: What is your favorite dish to prepare at the resort?
A: During my cooking classes, I love cooking paella because it is a fun dish to do, really entertaining, full of flavors and always allows a lot of guest participation.
Q: What's your favorite tool or kitchen gadget to use right now?
A: I have a small ceramic mandoline, perfect for slicing vegetables paper thin. It's easy to use and store.
Q: When you're not preparing meals in the kitchen, where is your favorite spot in the area to go for an amazing meal?
A: For breakfast, I always go to Baguette et Chocolat. Anne Lise and Chi-Minh do an amazing job and the quality of the pastries and bread are even better than the Boulangerie where I grew up near Paris. I love ramen, so Ramen Tatsuya is my go-to place. Austin is full of amazing places, but some of my other favorites include Olive and June, Launderette, Odd Duck, Second Kitchen, Salt & Time, Loro Asian Smokehouse, Uchi for sushi and Hopdoddy for a great burger.
Q: What's your favorite part about working at Lake Austin Spa Resort?
A: I have so many favorite parts. 1. The guests: Many of them are returning guests, so it's like having friends and family visiting. 2. The location: I never get tired of the view—you feel that you are somewhere in Europe. It's so peaceful! 3. The garden: Being able to walk a few feet from the kitchen and pick fresh ingredients is so unique.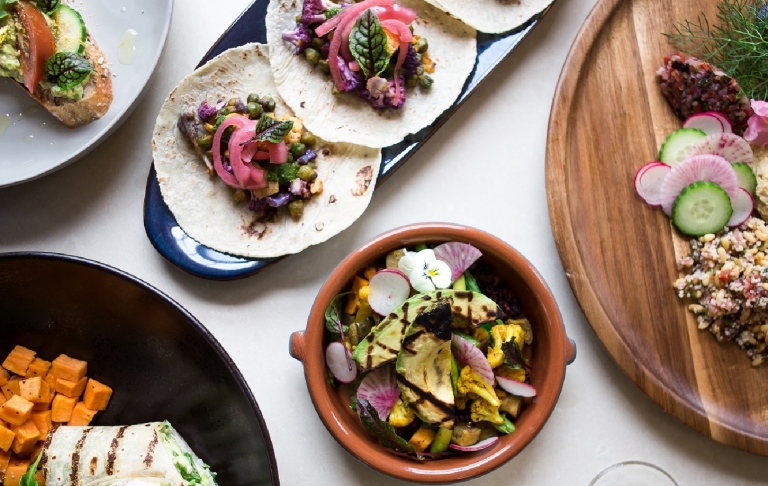 Nourishing Recipes
The cuisine at Lake Austin Spa Resort is a celebration of tastes to be savored. No matter the inspiration, one thing remains constant – a commitment to using fresh ingredients for remarkable flavor and unmatched nutrition. Enjoy our delicious, health-conscious recipes.
View Recipes
stay social
Experience Lake Austin Spa Resort through the lenses of our guests with our #lakeaustinspa social gallery.