Top 5 Lake Austin Experiences with Friends
July 23, 2021
International Friendship Day is right around the corner, and Lake Austin Spa Resort is the perfect place for friends to relax, reconnect, and recharge. From fun cooking classes that let you explore conscientious cuisine, to lots of laughs on the water, you can plan a getaway for your pals that's sure to turn into an annual tradition. Take a look at some of our Lake Austin experiences that are favorites for friend groups.
Cooking Classes
From regionally focused to dish-specific, our popular cooking classes are led by Executive Chef Stéphane Beaucamp, as well as a selection of guest chefs. Our small class sizes let your group really connect and enjoy the moment. Chef Stéphane's seafood paella is always a hit, and frequent guest Chef Beth Pav makes magic with her Mediterranean dishes. Check out our Events Calendar for upcoming classes. No need to sign up, simply join us in the Lake Kitchen.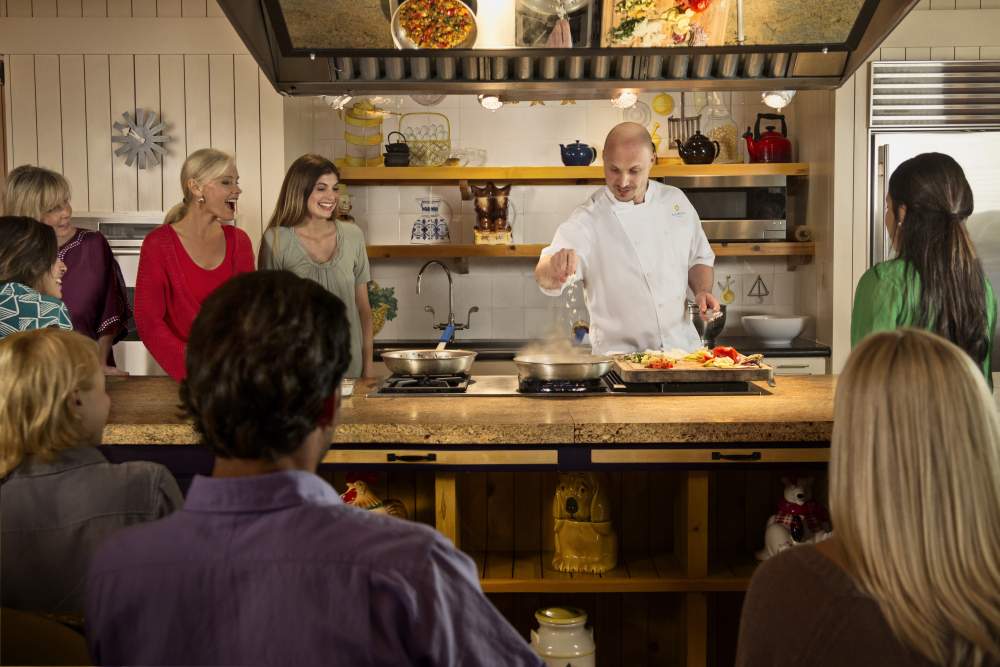 Group Spa Day
Get everyone together for a day of indulgent treatments at the Lake House Spa. We'll help create a custom experience with relaxing spa treatments for each of you and a healthy, gourmet lunch in a sunny private room, plus access to our spa pool. For the true VIP treatment, book our lush outdoor bamboo room complete with lounge area, massage tables, and a private hot tub with cascading waterfall.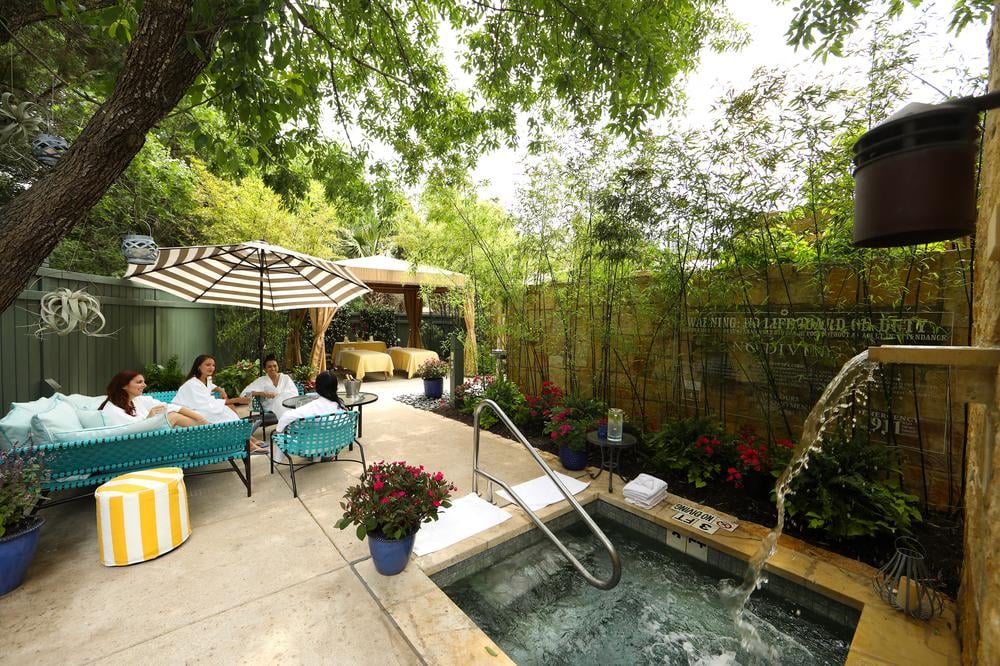 Fun on the Lake
Get out on the water to paddle, bike, and splash with your pals! Our hydrobikes, pedalboards, and pedal-powered kayaks put a different spin on aquatic fun, plus we've got more traditional craft including stand-up paddle boards and paddle kayaks. Have everyone in your group grab a different craft and try each one for yourself. For a real thrill, book a group wakeboarding experience and see which of your friends can hang ten the longest.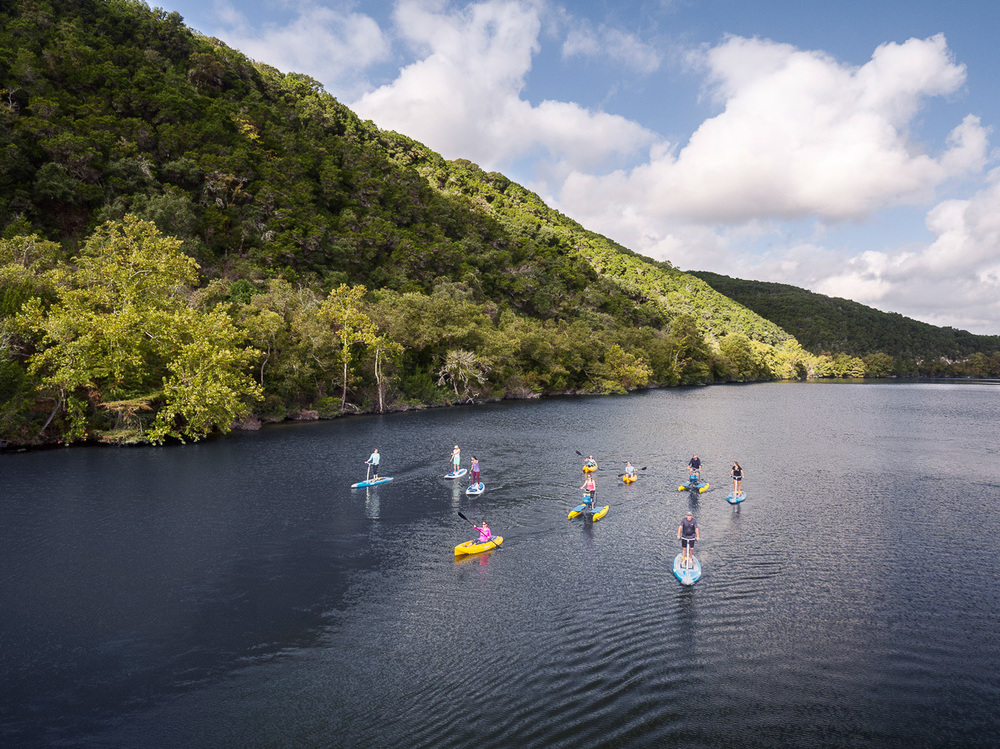 Private Experiences
Enjoy customized wellness programming from our health and fitness experts by booking a Private Experience for you and your friends. Choose from traditional fitness, mind/body experiences, nutritional insights, and sessions on and near the water. Find your inner calm with yoga or Tai Chi on our lawn by the lake, see how your fitness stacks up with training programs designed for Navy SEALs, or have our Dietician Shannon Wise personalize the right nutrition choices for each of you.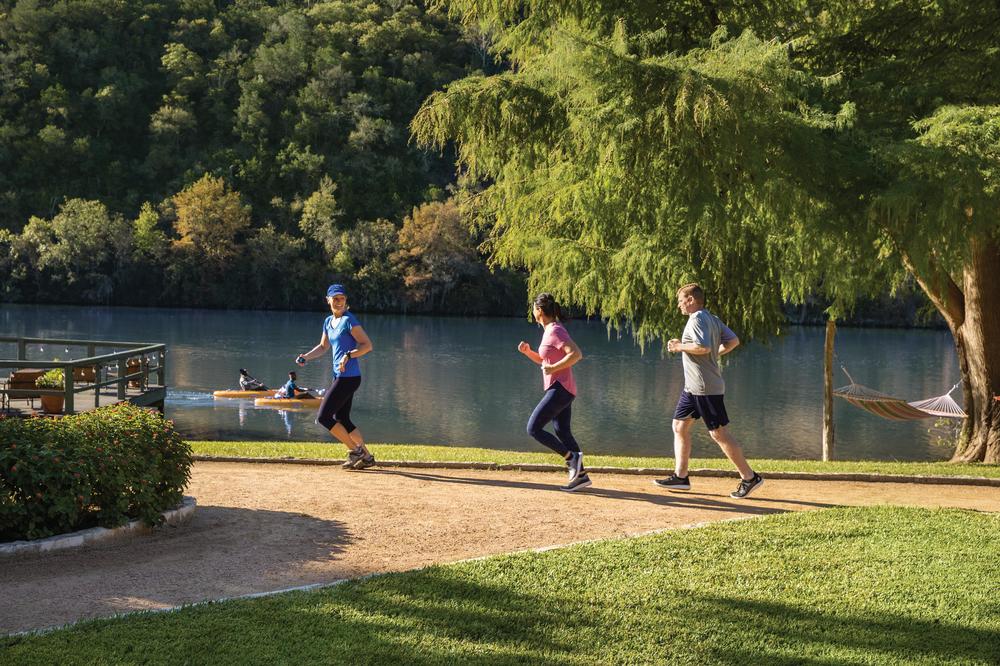 Wine Down Cruise
Head down to our peaceful boat dock for Dock-tails. Dip your feet in the calm waters of the lake and sip some pre-mixed cocktails over good conversation with great friends. As the sun starts to set, board the boat and enjoy a scenic Wind Down Wine Cruise. We'll serve everyone a "Texas Pour" glass of wine, bento box snack appetizer, and a nice surprise upon your return! This cruise goes beyond Lake Austin Spa Resort to show you more of the beautiful homes and shorelines farther down the lake — all while relaxing and taking in the beauty of the area. Sign up for this cruise is required, and an additional fee applies.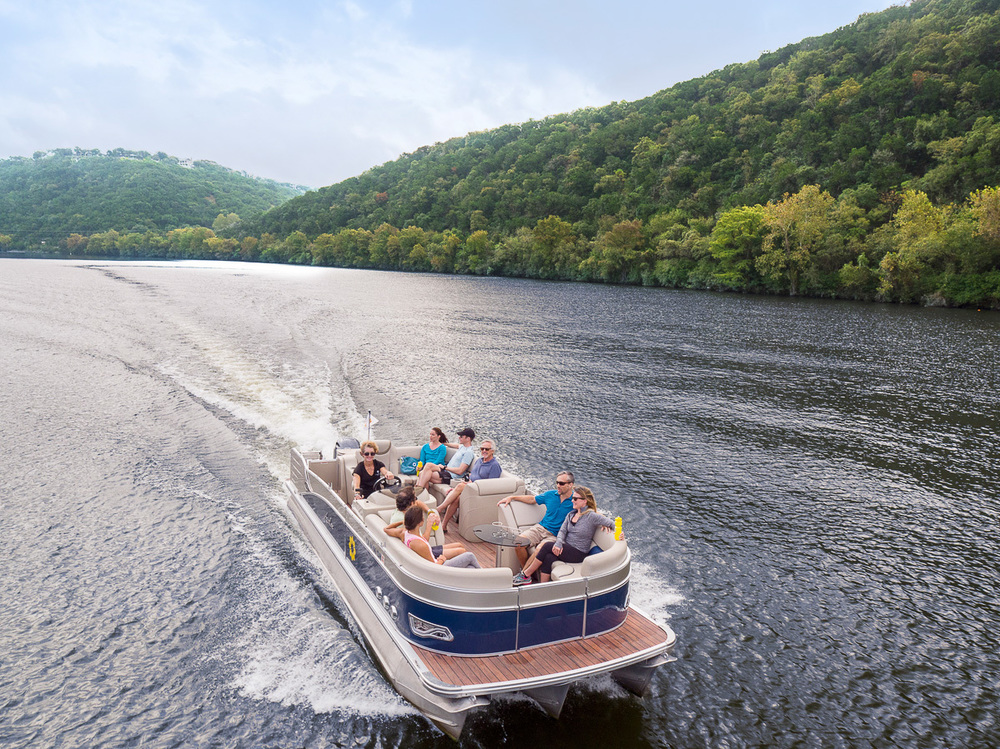 Looking for even more inspiration as you plan your friends' getaway? Check out our Activity Calendar and offers to make the most of your stay! Curious about our safety protocols? Learn all the ways we work to ensure the wellbeing of our guests and staff here.