Explore the Healing Properties of Water
Immerse your mind, body and spirit in a wave of restoration at Lake Austin Spa Resort. Nestled on the shores of Lake Austin, our beautiful Texas retreat inspires you to form a new relationship with water when you go below the surface and reconnect with life.
You'll find aquatic influences all around you during your stay, from floating water meditation and sundown paddle outings, to scenic boat cruises and live music lakeside, as well as aquatic spa treatments, our all-inclusive activities invite you to dive into a new experience while developing a deeper understanding of the transformational properties of water.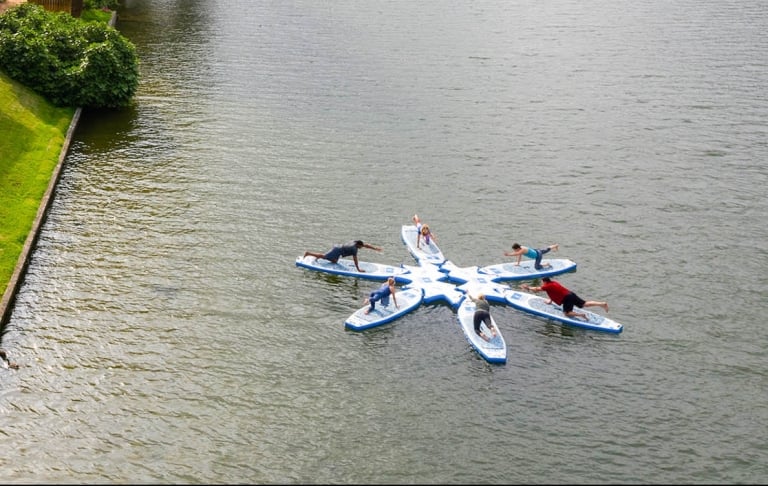 In addition to our resort's traditional spa, culinary and fitness offerings on Lake Austin, discover specialized events and activities created to promote happier and healthier routines while restoring your relationship with water.
Lake Lotus | Board & Balance Experience
Paddleboard Yoga
Driftaway Meditation on the Lake
On the Lake Team Building, Meetings, Gatherings
SUP Stance | Fitness Classes
Wakesurf, Wakeboard, Tubing & Water Ski Outings
Group Giant SUP outings
Floating Lake Lounge
Shade Tree Board Games
Sundown Wine Cruise
Lakeshore Play Hours
Boot Camp on the Water
Group Play by the Water
Local Pro | Show & Tell Lake Outings (see a pro barefoot, sky ski, wakesurf)
Lake Me Happy Hour on the Dock
Firepit & Smores
Glow Hoops Under the Stars
* Some activities are seasonal.

The Blue Mind Theory
Marine biologist Dr. Wallace J. Nichols has joined a group of growing scientists researching the benefits of humans being near, on, in, around or under water. Discover his inspiring, refreshing findings.

Aquatic Spa Specialties
Calming treatments combine the soothing effects of water with the Blue Mind Theory science that supports the increased mental relaxation that being in the water provides. Together, the result is enhanced range of motion, improved movement, increased flexibility and full body relaxation.
Get Out on the Water
Play on the lake or reflect, relax, and take in the positive, rippling effects of Lake Austin with our Lake Activities. Discover all that the lake has to offer your fitness routine in our fun, cardio and strength building Lake Fit classes.
Activities Calendar
Private Fitness
Luxe Water Taxi
Start your Lake Austin experience in style with an invigorating ride from downtown Austin on our Luxe Water Taxi. With convenient pick up locations and stunning scenery along the way, you'll be immersed in the Texas Hill Country before you even arrive.
Learn More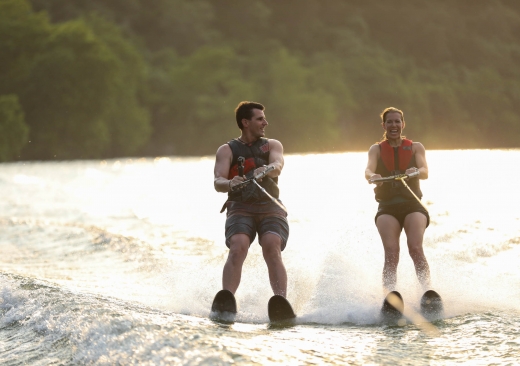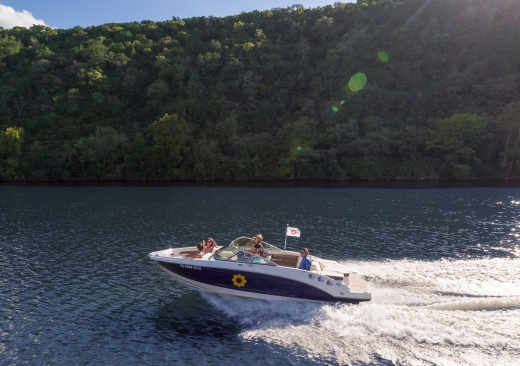 stay social
Experience Lake Austin Spa Resort through the lenses of our guests with our #lakeaustinspa social gallery.